Burger King Serves Oatmeal
Burger King's Now On Board the Oatmeal Train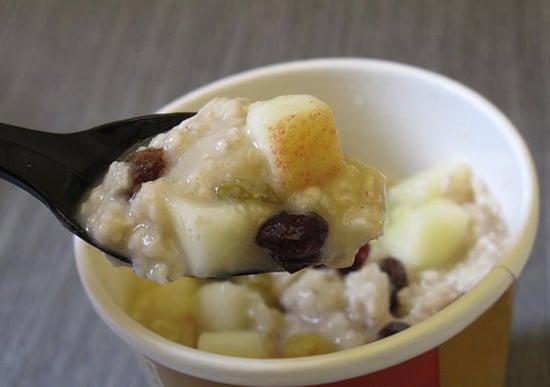 We were just pondering the next big health food trend — and perhaps one to consider is oatmeal, bearing in mind the pivotal role it's taken on as the star of morning menus at Starbucks, Jamba Juice, McDonald's, and other fast food chains.
Oatmeal's looking like the big cash cow in fast food's breakfast wars. The latest big chain on the oatmeal breakfast train? Burger King, which debuted its whole grain breakfast offering Monday. BK's customers can choose from either the chain's original or fruit-topped maple oatmeal for $1.99 — the exact same price as the pictured oats from McDonald's.
It remains to be seen whether wholesome offerings like oatmeal will help Burger King improve its flagging sales. What do you think?