Burger King Starts Free-Coffee Fridays; How Good Is Its Coffee?
Burger King's Free-Coffee Fridays Are Worth the Effort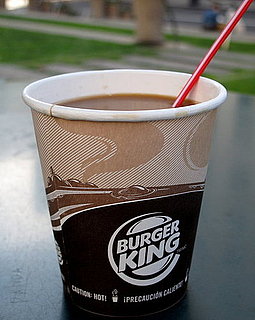 Now that Burger King's gone after the breakfast market in a big way, it wants to make sure consumers know all about it. So, for every Friday this month, the chain will offer free 12-ounce coffees during breakfast hours — along with a free coupon for a 22-ounce iced vanilla or mocha coffee with the purchase of a value meal.
Coffee is good, and free coffee is even better. But exactly how palatable is Burger King's new Seattle's Best Coffee? To find out, I hopped into our nearest Burger King to sip it. To my surprise, the coffee tasted fresh, with a nice medium-bodied, roasted flavor and a sweet finish.
Coffee that's fast, free, and pretty darn tasty? I'd say that's a good deal.