Burning Question: Can You Eat Oysters in Months Without an R?
Can You Eat Oysters in Months Without an R?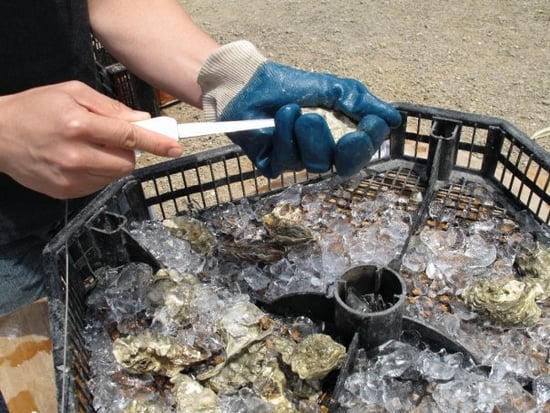 There's a well-known adage that oyster eaters should steer clear of eating the beloved bivalve during months that don't contain the letter "R." Since we're huge fans of summertime oyster picnics up at California's Tomales Bay, I thought I'd look for an answer to settle the debate once and for all. To find out what I learned, read more.
With today's strict regulations and advanced harvesting techniques, most oyster purveyors — like our favorite, Hog Island Oyster Co. — will tell you that it's safe and healthy to consume farmed oysters any time of the year. But even oystermen will tell you that oysters, like produce, are subject to seasons.
According to oyster authority Robb Walsh, oysters that grow in water above 65ºF are at higher risk of deadly bacterias Vibrio vulnificus and Vibrio parahaemolyticus. "The risks aren't really that great, but neither are the rewards," he writes in his book, Sex, Death & Oysters. "Summer oysters, like Winter tomatoes, are out-of-season foods." To which I say: touché. After all, I avoid fresh tomatoes at all costs in the Winter. Don't you?
Looking for clarification on something culinary? Join the Burning Question group in the YumSugar Community, and ask us your biggest questions.