Burning Question: How Come Recipes Call For Oil and Butter?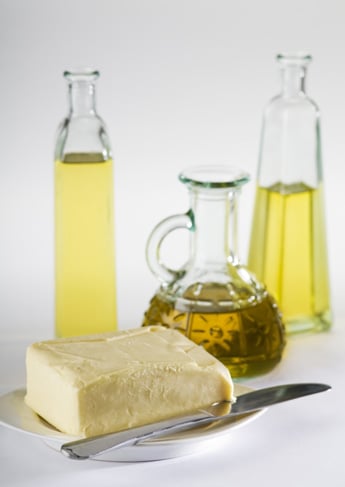 When chef Cal Stamenov showed us how to make the perfect scallop at Chefs' Holidays, I learned a lot about different types of mollusks and the key to preparing them. But the best part of the demo was chef Cal's answer to a long-standing burning question of mine. Why is it that recipes often call for both olive oil and butter?
To prevent burning, Stamenov heated up a pan first before adding olive oil; then, he threw in some butter. The chef explained that the sugars in butter boost flavor, but butter has a low smoke point. Adding olive oil helps to further impede the fat from scorching.
Got a burning question? Then post it in the Burning Question group in the YumSugar Community! It's your place to ask the most pressing questions about the culinary world.