Burning Question: Why Does White Pepper Smell Unpleasant?
Burning Question: What Makes White Pepper Smell?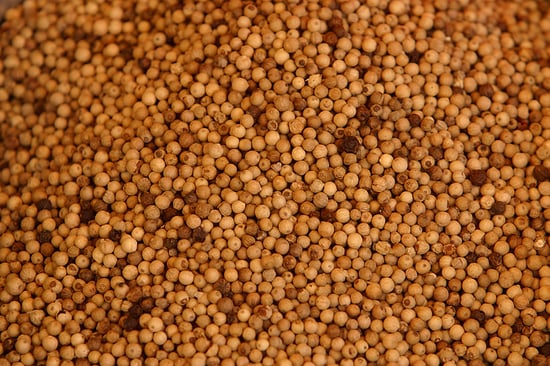 I've always thought white pepper has a funky smell, but figured it was just me. So when lauren wrote in to ask about white pepper's unpleasant odor, it was a revelation. I had no idea anyone else felt the same way!
Unlike its black counterpart, white pepper can possess a medicinal or barnyard-like smell. Although white pepper and black pepper originate from the same berries, black peppercorns are harvested before the berries have fully ripened. White peppercorns, on the other hand, have been fully ripened, soaked, fermented for up to two weeks, and then hulled.
According to food science expert Harold McGee, these off-flavors will develop during the fermentation process if the peppercorns have not been properly maintained in constantly flowing water. Before seasoning a dish with white pepper, taste it to make sure it doesn't exhibit any unpleasantness.