Butterscotch Ice Cream Recipe
Scream For It! Butterscotch Ice Cream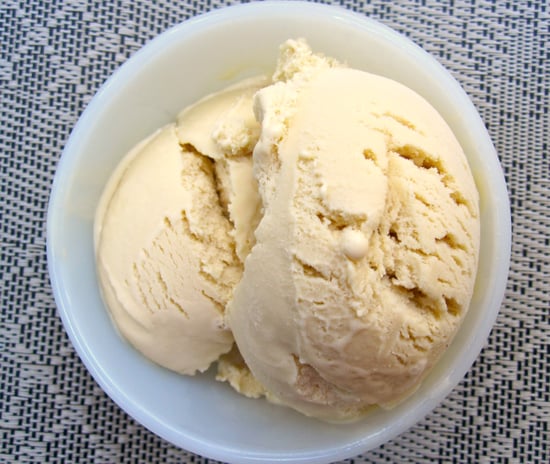 What's cold, creamy, and buttery? Butterscotch ice cream! If you've never made butterscotch before, don't be intimidated; it's much easier than making caramel. You simply put brown sugar, butter, and vanilla in a saute pan and heat it until the mixture magically turns into a rich golden brown syrup. The ice cream base is made in the traditional custard method with egg yolks, cream, and half and half. Like most ice cream recipes, you'll need to get started a couple of days before you want to enjoy it. It's worth the effort especially when served with peach pie. Read more to look at the recipe.
Ingredients
1 cup firmly packed brown sugar
2 tablespoons butter
1 tablespoon vanilla
1 1/2 cups whipping cream
2 cups half-and-half (light cream)
6 large egg yolks
Directions
In a 1- to 2-quart pan over medium heat, stir brown sugar, butter, and vanilla until butter is melted, sugar is dissolved, and mixture is bubbly, 3 to 4 minutes.
Whisk in 1/2 cup whipping cream until smooth; remove butterscotch mixture from heat.
In a 3- to 4-quart pan over medium-high heat, combine remaining 1 cup whipping cream and the half-and-half; bring to a simmer.
Meanwhile, in a bowl, beat egg yolks to blend. Whisk 1/2 cup of the warm cream mixture into egg yolks, then pour egg yolk mixture into pan with cream. Stir constantly over low heat just until mixture is slightly thickened, 2 to 4 minutes. Immediately remove from heat.
Pour through a fine strainer into a clean bowl and whisk in butterscotch mixture. Chill until cold, stirring occasionally, about 2 hours; or cover and chill up to 1 day.
Freeze mixture in an ice cream maker according to manufacturer's instructions. Serve softly frozen, or transfer ice cream to an airtight container and freeze until firm, at least 6 hours or up to 1 week.
Makes 1 quart.
Information
Category

Desserts, Ice cream

Cuisine

North American