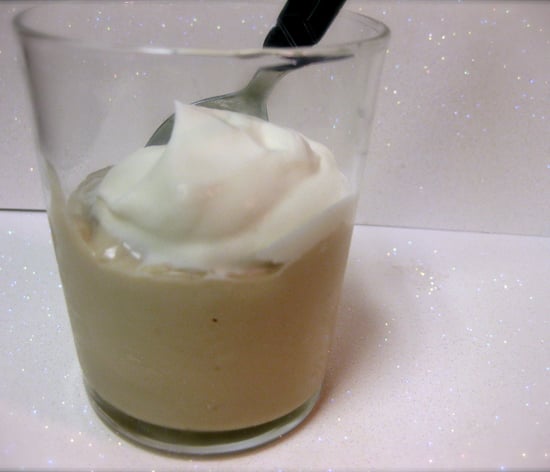 Last week I got a text from an old college friend. She would be in town one night only and wondered if I wanted to get together for dinner. Since I'm a huge fan of impromptu soirées, I invited her and two other gals for dinner. With six hours to the dinner party, I frantically began to create a menu with appetizers, entree, and dessert. I wanted a dessert that was rapid, unexpected, and downright delicious. A dessert like Gourmet's fast butterscotch pudding.
From start to finish it takes less than 20 minutes to make. At first I was worried about it not setting quickly enough, but after chilling for three hours, it was thick, rich, and creamy. The girls were pleasantly surprised when I pulled the puddings from the fridge and totally satisfied after eating them.
The pure essence of butterscotch is apparent in each bite, and the pillowy whipped cream is a luscious accompaniment. The only thing I didn't like about this recipe was that it made exactly four portions and I was hungry for more! To delight your friends with this uncomplicated and nostalgic dessert,
.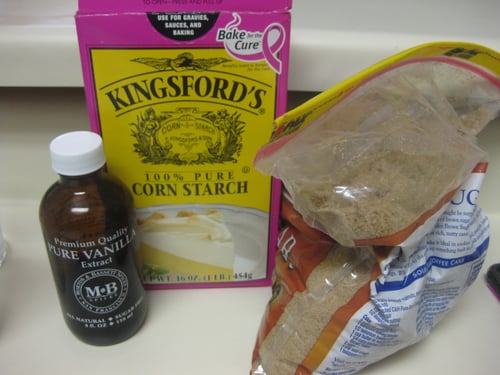 Ingredients
1/2 cup packed dark brown sugar
2 tablespoons plus 2 tsp cornstarch
1 1/2 cups whole milk
1/2 cup heavy cream
2 tablespoons unsalted butter, cut into bits
1 teaspoon pure vanilla extract
lightly sweetened whipped cream, for serving
Directions
Whisk together brown sugar, cornstarch, and 1/4 tsp salt in a heavy medium saucepan, then whisk in milk and cream.
Bring to a boil over medium heat, whisking frequently, then boil, whisking, 1 minute.
Remove from heat and whisk in butter and vanilla. Pour into a bowl, then cover surface with buttered wax paper and chill until cold, at least 1 1/2 hours.
Serves 4.
Information
Category

Desserts, Puddings/Mousse