California Bans Shark Fin
California Is Latest State to Ban Shark Fin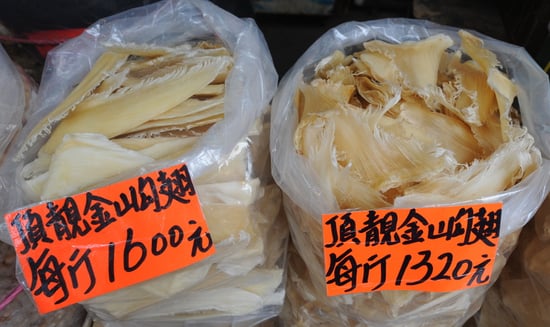 Do you recall how last year, Hawaii became the first state to ban shark finning? Well, California followed suit this past weekend. On Saturday, California Gov. Jerry Brown signed a law that bans the possession, sale, and distribution of imported shark fins, calling the practice "cruel" and the new legislation "in the interest of future generations." Fins already in the state may be sold and possessed until July 1, 2013.
Shark fins are used to make shark fin soup, an expensive Chinese delicacy that can start at a whopping $40 per bowl. Although a number of public figures — Leonardo DiCaprio, Scarlett Johansson, and Yao Ming, to name a few — have spoken out against the practice, others believe the ban to be an assault on Chinese culture and cuisine.
While Oregon and Washington have also implemented similar laws, California is the largest and most influential state to pass the ban thus far. With such a critical state on board with the ban, do you expect the rest of the country to follow?