Camping Coffee Options
5 Ways to Get a Caffeine Fix Camping
There's nothing like the great outdoors . . . with a latte in hand. Unfortunately, having that combination when you head out on your next camping adventure isn't really an option. But if you can handle the kitchen and the campfire, you can surely have your caffeine the next time you hit the trails. With a few creative, shortcut, or back-to-basics methods, you won't be yawning or missing that perfectly foamed milk.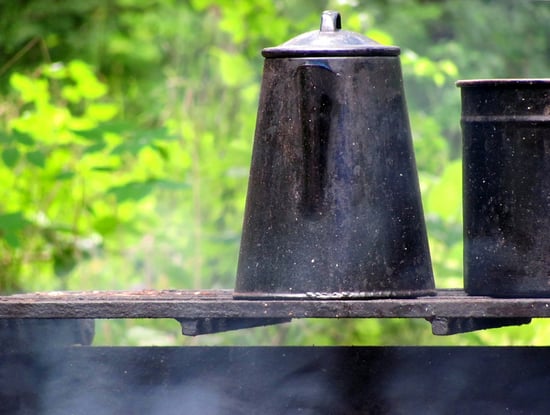 The French method: A French press is a quick method for brewing smaller amounts of coffee. Aside from the press, all you need is the coffee itself (medium grind) and a pot to boil water in. Try this GSI Outdoors Java Press ($110) or get personal with a Bodum Travel Coffee Press ($40) that you can take with you on the trails.
Keep reading for more ways to get your caffeine buzz while camping!
Source: Flickr User RichardBH