Candied Ginger Recipe
How to Make Candied Ginger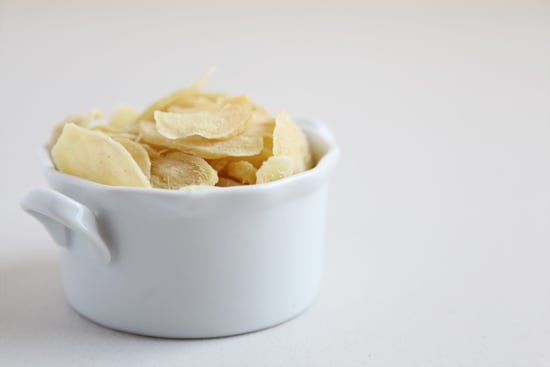 Have you tried our recipe for ginger simple syrup yet? If so, then you'll notice that you're left with a pile of zesty ginger, softened from simmering away and lightly sweetened from the process. Rather than throw away these zingy "scraps," you should make candied ginger out of it; it's only two simple steps away (really).
Preheat your oven to 200°F. Spread the reserved ginger slices out on a silpat or parchment paper-lined cookie sheet.
Pop them in the oven, and cook for two hours, or until dry and chewy.
We love to eat the sugared slices as is but have also been known to stud scones and ginger cookies with finely chopped chunks. It also makes a great cocktail garnish.