Candy Cane Holiday Cocktail Recipe
Holiday Happy Hour: Candy Cane Cocktail
File this holiday cocktail recipe under "don't knock it till you've tried it." More often than not, when I offer this cocktail to guests, they will refuse it, then take a sip of someone else's and immediately demand one of their own.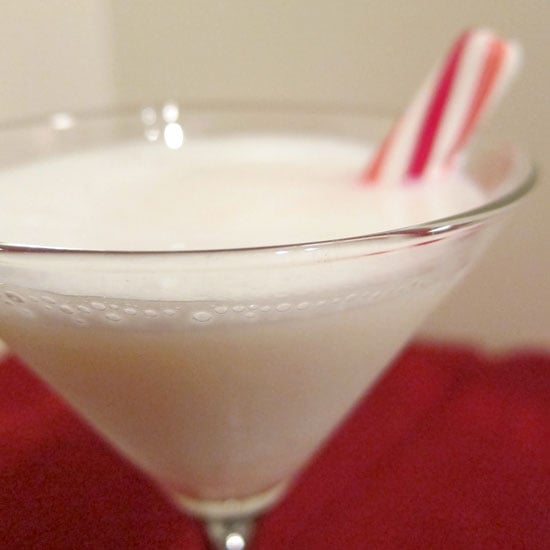 Somehow, even though this cocktail is sweet, creamy, and minty, it doesn't taste like candy but instead like a refined and delicious drink. Garnished with a playful peppermint stick, the candy cane cocktail is a great holiday party-starter or an excellent after-dinner drink. I plan on making them at a cocktail party this weekend and I expect my arm will get a good workout. Get the recipe now.
Candy Cane Cocktail
From YumSugar
Ingredients
2 ounces Godiva white chocolate liqueur
1 ounce vodka
1 ounce peppermint schnapps
1 candy cane stick
Directions
Combine the first three ingredients in a cocktail shaker with a handful of ice. Shake.
Strain into a martini glass and garnish with a candy cane stick.
Makes 1 drink.
Information
Category

Drinks, Cocktails