Canning Equipment
7 Essential Pieces of Canning Equipment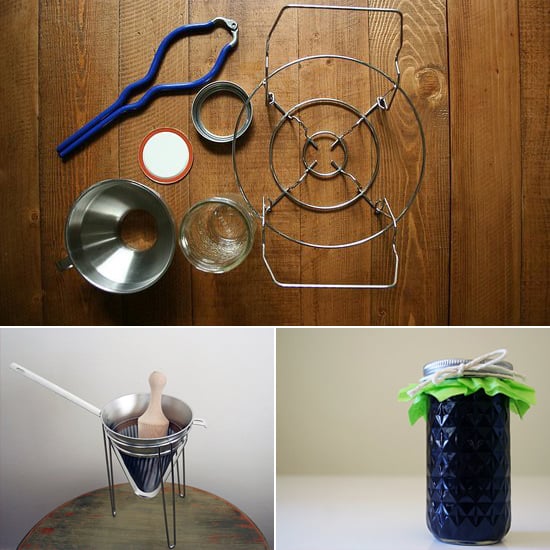 Making jams and pickles involves more than just throwing the contents into a glass jar; if you plan to store the canned item for several months, the cans must be processed using a method of suctioning the seal of the cans to preserve the jar's contents. But before attempting any recipe that calls for canning, it's important that you have all the equipment on hand, especially if you are making jam or pickles for the very first time. Here are the essential items you'll need and the purposes they serve.
Glass jars with metal seals and lids: Ball and Kerr mason jars are the most well-known brands on the market, and for the best deal, buy them in bulk. Some sources will say that you can reuse the glass jar, but the seal and lid should be replaced after each use. Others have reused the items without any problems. If you notice any rust forming or if the seal does not snap when processing, discard the items and swap them out for new ones.
Find out what else you'll need to start canning.
Fine mesh sieve or chinois: If you are making jam and need to strain the fibrous skin and seeds of the cooked fruit, a fine mesh sieve or a chinois is the easiest way strain the juice. The Williams-Sonoma chinois strainer, pestle, and stand ($120) is a jam-making life-changer. Simply place a bowl under the nifty stand, and with the other hand, use the pestle to extract every last drop of cooked fruit juice from the chinois.