Caramelized Apples Recipe
Caramelized Apples and Reims N.39 "a la Mode"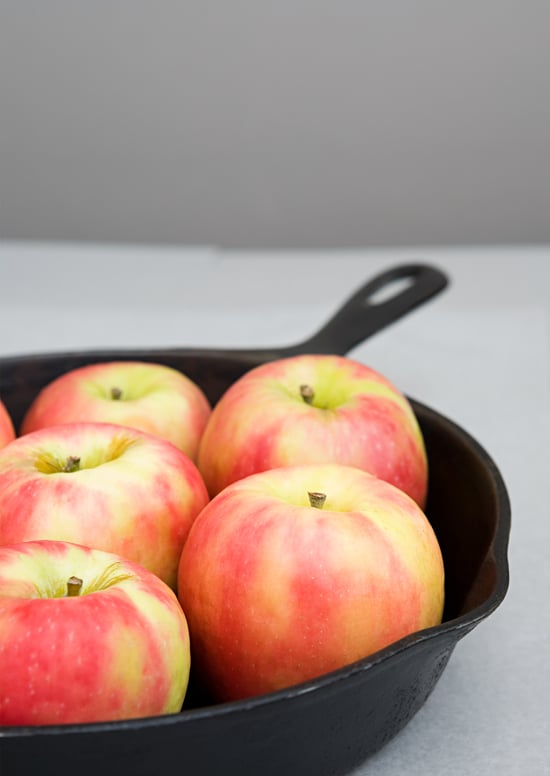 Caramelized Apples and Reims N.39 "a la Mode"
From Lior Lev Sercarz of La Boîte á Epice
Notes
For an element of crunch, try adding toasted, chopped pistachios or crushed meringue cookies to the Reims yogurt.
Ingredients
1 cup Greek yogurt or labneh
1 tablespoon La Boîte Reims N.39 spice blend, divided
2 tablespoons unsalted butter, diced
3 Fuji or Honeycrisp apples, peeled, cored, and cut into 8 wedges each
2 tablespoons granulated sugar
1 cup ruby port
Zest of an orange
Directions
In a small bowl, whisk together the yogurt and 1 teaspoon Reims N.39 spice blend. Refrigerate.
In a large sauté pan, melt the butter over medium heat; add apple wedges and sugar. Cook over medium-high heat, flipping the apple wedges, until caramelized, about 4 minutes. Add the ruby port and orange zest, and continue cooking for another 4 minutes.
Divide the cooked apples among 4 serving bowls, and drizzle with the port cooking syrup. Top each bowl with a dollop of the Reims yogurt cream. Serve immediately.
Serves 4.
Information
Category

Desserts, Cobblers

Cuisine

North American