Cardamom Granola
Cardamom Granola: A Go-To Breakfast Treat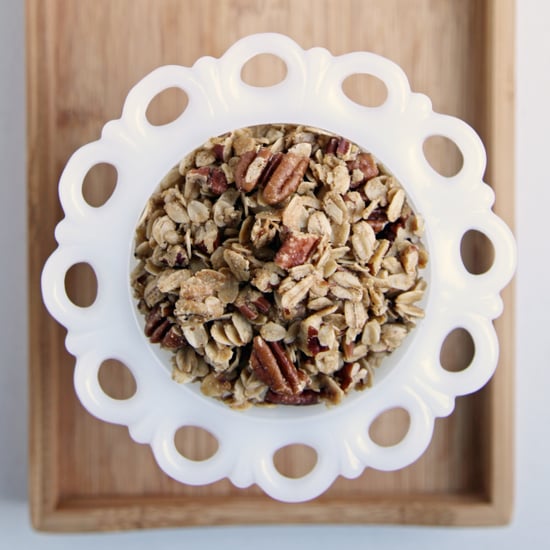 Skip the scented candles, and concoct an air freshener that serves double duty: warmly spiced maple pecan granola.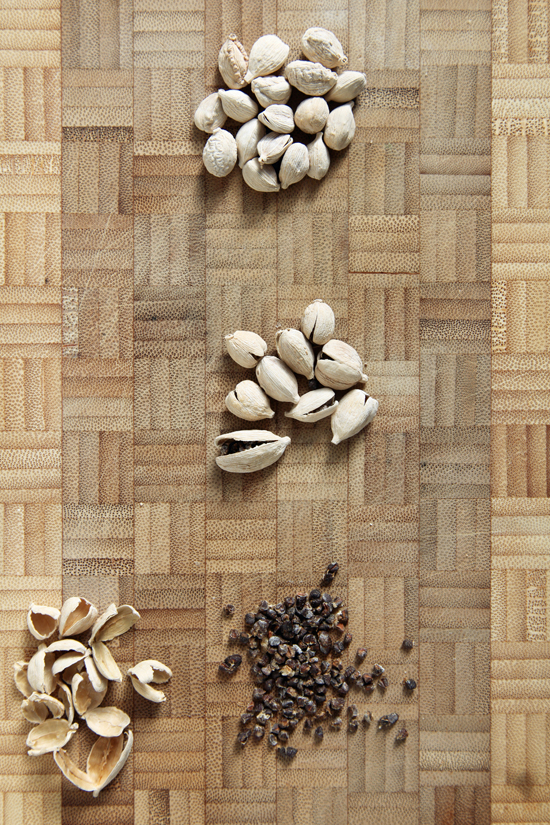 As its exotic yet comforting perfume wafts from the oven, rest easy knowing that you're simultaneously setting yourself up for a week of enticing and low-fuss breakfasts (just add Greek yogurt), with plenty of granola on hand for snacks, or even jazzing up a bowl of store-bought ice cream.
Attending a summer feté? This granola has your back: bundled up in cellophane bags and tied off with festive ribbon, this humble treat makes for a thoughtful hostess gift — the last thing a hungover host wants to deal with is breakfast. All in all, pretty impressive for such a simple recipe, no?
Cardamom Black Pepper Granola
From Nicole Perry, POPSUGAR Food
Ingredients
4 cups (13 ounces) rolled oats
2 cups (8 ounces) coarsely chopped pecans
Heaping 1/2 teaspoon freshly ground cardamom
1/4 teaspoon ground cinnamon
1/4 teaspoon ground ginger
Heaping 1/4 teaspoon freshly cracked black pepper
1 1/2 teaspoons kosher salt
3 tablespoons unsalted butter
1/4 cup vegetable oil
1/2 cup dark brown sugar
1/4 cup maple syrup, preferably grade B
1 teaspoon pure vanilla extract
Directions
Preheat the oven to 325ºF. Prep a half-sheet pan with parchment paper or a silicone baking sheet for easy cleanup.
In a large bowl, mix together the oats, pecans, cardamom, cinnamon, ginger, pepper, and salt.
Add the butter, vegetable oil, brown sugar, and maple syrup to a small saucepan, and set over medium-low heat. Cook until the sugar has dissolved and the butter has melted, stirring occasionally to prevent burning. Whisk in the vanilla extract off the heat.
Combine the butter mixture with the dry ingredients, and stir until evenly coated. Dump it all onto the prepped half-sheet pan and bake for 18-25 minutes, checking around the halfway point to see how it's going, and to stir in order to promote even browning.
Take out of the oven when the granola is dry and the oats and nuts are golden and toasted. Allow to cool for a few minutes, and break into chunks.
Information
Category

Breakfast/Brunch, Granola

Cuisine

North American

Yield

Serves 8