Cargill Ground Turkey Recall
Cargill Pulls 36 Million Pounds of Ground Turkey Off Shelves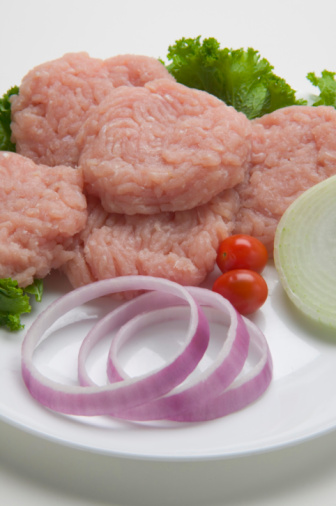 You might want to steer clear of grilling turkey burgers for now: Agribusiness giant Cargill has just issued a recall of 36 million pounds of ground turkey in what's being called the largest food recall ever.
In a recent investigation, the US Department of Agriculture determined a link between Cargill's ground turkey product and a salmonella outbreak that has already killed one California man and sickened 79 others. Today, Cargill voluntarily recalled the 36 million pounds of fresh and frozen ground turkey, adding that production of ground turkey would remain on hold until the salmonella source was determined.
Food safety litigator William Marler told the LA Times, "This is, if not the largest, one of the largest class-one food recalls to happen in US history."
How disappointing, considering the fact that the current White House administration has made reforming food safety a priority. Do you feel confident that we're headed in the right direction with it comes to reducing the rate of foodborne illness in America?