Carl's Jr. and Hardee's Launch Turkey Burger Under 500 Calories
Carl's Jr. Tones Down Its Calories With a Healthified Turkey Burger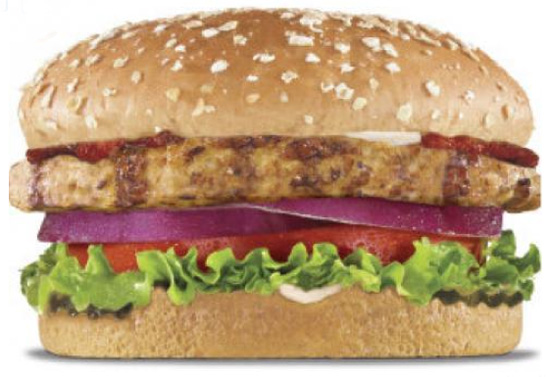 Hardee's and Carl's Jr. are better known for their This Is Why You're Fat-esque monstrosities, but the chains' parent company, CKE Restaurants, has begun trending the other way. Today, the two chains will become the first fast-food establishments to introduce a turkey burger as a permanent menu item.
Each of the four new Charbroiled Turkey Burgers will clock in at under 500 calories — as opposed to, say, Carl's Jr.'s Double Six Dollar Burger, which tallies up to be 1,522 calories and 110 grams of fat. What's more, the product launch will include a marketing campaign with Men's Health magazine and the bestselling book series Eat This, Not That — as well as advertisements featuring the former Miss Turkey in a bikini.
It would seem there's no such thing as moderation in fast food. These days, it's either all (see: the KFC Double Down and BK Stuffed Steakhouse) or next to nothing (Subway's low-fat egg white breakfast sandwiches). Do you agree?