Carl's Jr. Turkey Burger Commercial Featuring Miss Turkey
Check Out the New Carl's Jr. Commercial, Featuring Miss Turkey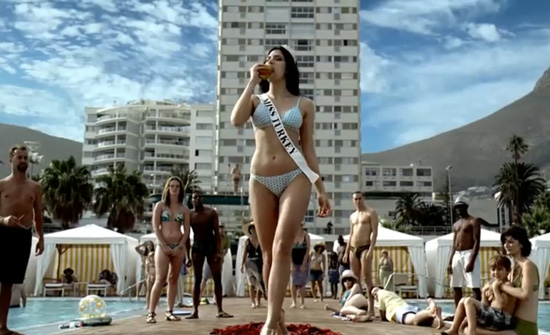 We were mighty surprised Monday to hear that Carl's Jr. and its brother restaurant, Hardee's, were going the healthy route with a new turkey burger under 500 calories — but far less shocked to hear about its commercial campaign featuring a scantily clad Miss Turkey in a bikini. After all, she'd only be following in the footsteps of Paris Hilton, Padma Lakshmi, Audrina Patridge, and Kim Kardashian.
Thankfully, there's no silly statement from Miss Turkey about growing up with fond Carl's Jr. memories. The commercial does have a twist, however: there's even more burger than meets the eye. Check out the spot when you read more.
What do you think of the new commercial? Is it funny, or is the babe-with-a-burger schtick getting old?