Cat Cora Developing TV Show With Oprah's OWN
Cat Cora to Join OWN With a New Cooking Show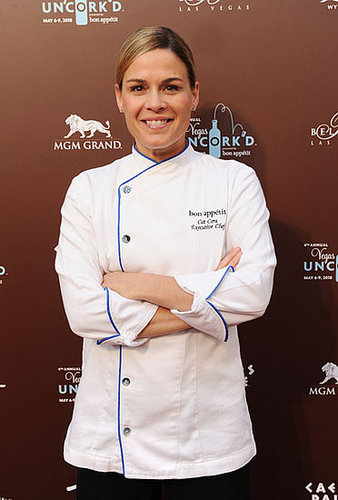 Oprah Winfrey's on the hunt to find talk show hosts for her new cable network OWN — but she's already found one in celebrity chef Cat Cora.
Yesterday brought news that the Iron Chef is developing a show where she will travel the country, offering nutritional, cooking, and healthy living advice to families in need of a lifestyle overhaul. Shed Media, of Real Housewives of New York City fame, will produce.
Chef Cora's new program won't air until at least January 2011, when the network is set to replace the Discovery Health Channel. It will follow the network's mission to "connecting you to your best self and the world," which seems slightly reminiscent of her former role in Food Network's Kitchen Accomplished.
It'll be nice to see a softer side of Cora, after years of seeing her exhibit nothing but fierce Iron-clad determination to win in Kitchen Stadium. Does this sound like a show you'd watch?