Cat Cora's Tips For Home Cooks
Cat Cora's Tips For Being a Better Home Cook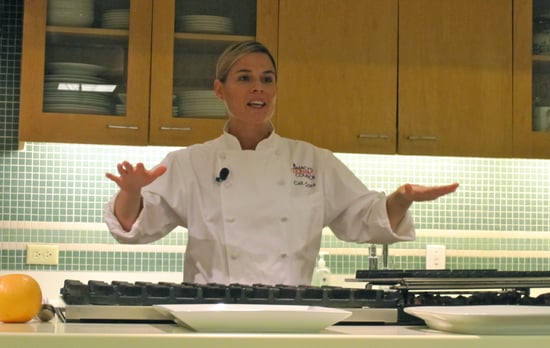 Although she's a renowned celebrity chef, cookbook author, and only female to hold the title of Iron Chef, underneath it all Cat Cora is quite simply a mother and home cook. Like many of us, she's super busy and just trying to get some food on the table. But unlike the majority of us, she's got the culinary training and skill to do so in a quick and healthy manner. Want to learn Cora's tips for being a better home cook? She's got some tricks up her sleeves, read them after the break.
Plan ahead, especially when hosting any sort of party. If you can prep ahead, do so.
Grill everything. Cora's an adventurous griller and likes cooking ingredients such as peppers, citrus, and pineapple on the grill to get a good caramelized flavor.
Marinate meat. Let meat sit in a marinade for at least one hour and up to 24 hours.
Clean as you go! It will make your life easier.
Select affordable cuts of meat like flank steak. It's tasty and doesn't break the bank. Be sure to slice against the grain, it keeps the meat from being chewy.
Don't be afraid of adding fresh citrus to a dish, the acid will make the flavor pop.
When making whipped cream, instead of sweetening with sugar, use honey or agave. It's more natural, but achieves the same results.
Keep in mind the presentation of a dish. If it looks elegant and appetizing, your kids and guests will be more inclined to eat it.