Cauliflower Macaroni and Cheese Recipe
Mac 'n' Cheese Makeover
The following post was written by Michelle Hershman who blogs at Healthy Recipe Ecstasy and is part of POPSUGAR Select Food.
There is nothing more comforting in the dead of winter than a warm, creamy bowl of macaroni and cheese. Unfortunately, creamy pasta does not always fit in with New Year resolutions — until now. Mac 'n' cheese doesn't have to be a carb-loaded, cream-based, and caloric monstrosity. With a few nips and tucks, mac 'n' cheese keeps its cheesy, comfort food status but loses some of the unnecessary ingredients weighing it down.
First, I substituted gluten-free quinoa pasta noodles for regular pasta noodles which means you're getting a complete source of protein and fiber and skipping the bloat. I know that some of you might be skeptical, but out of all the noodle substitutes I've tried, this quinoa blend pasta is the best.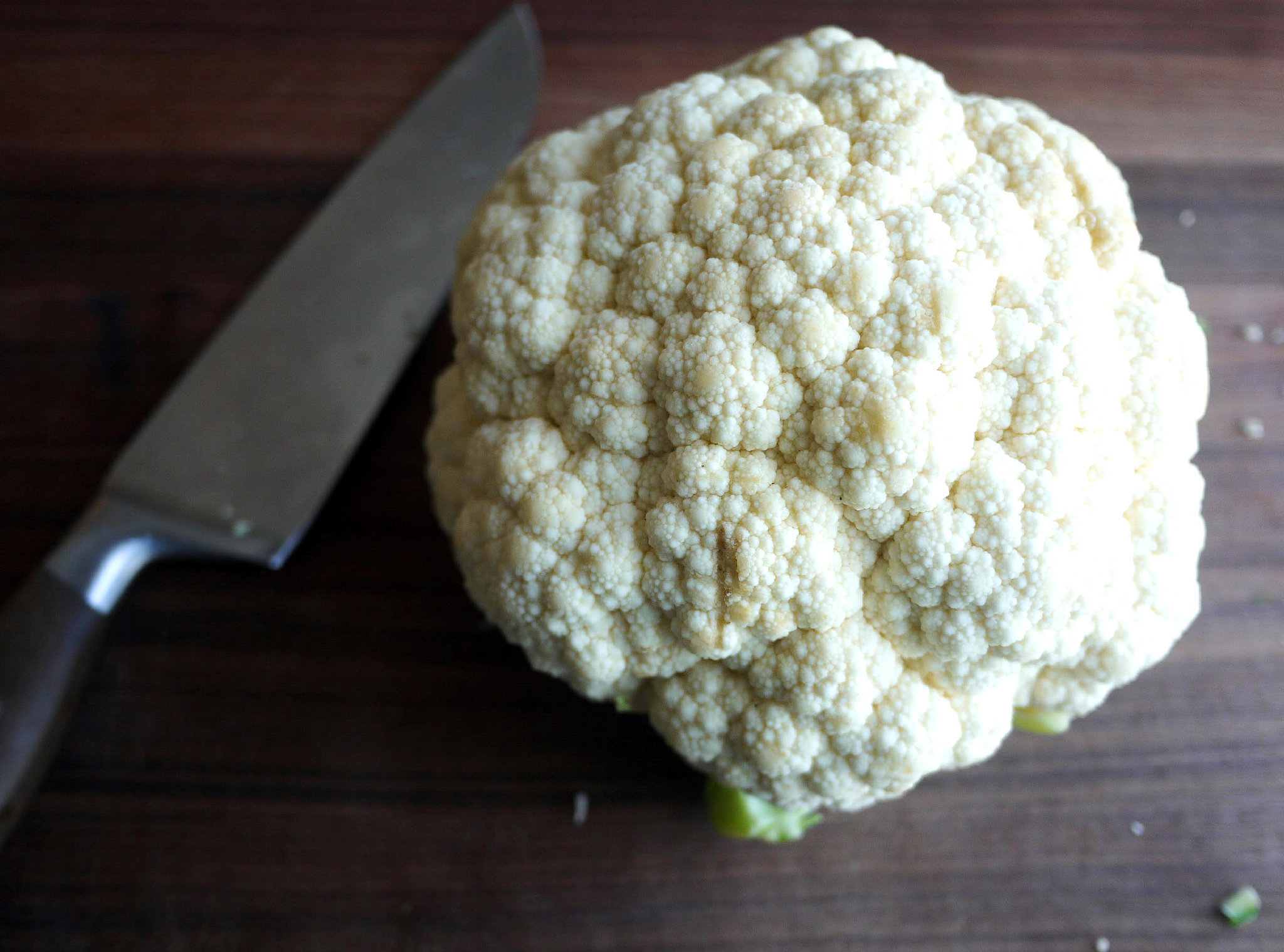 Then, instead of a flour, butter, and milk bechamel, I used a cauliflower purée. This mac 'n' cheese contains an entire head of cauliflower, but you would never know it! And, finally, I used sharp cheddar and Pecorino Romano cheese, both of which are low in lactose.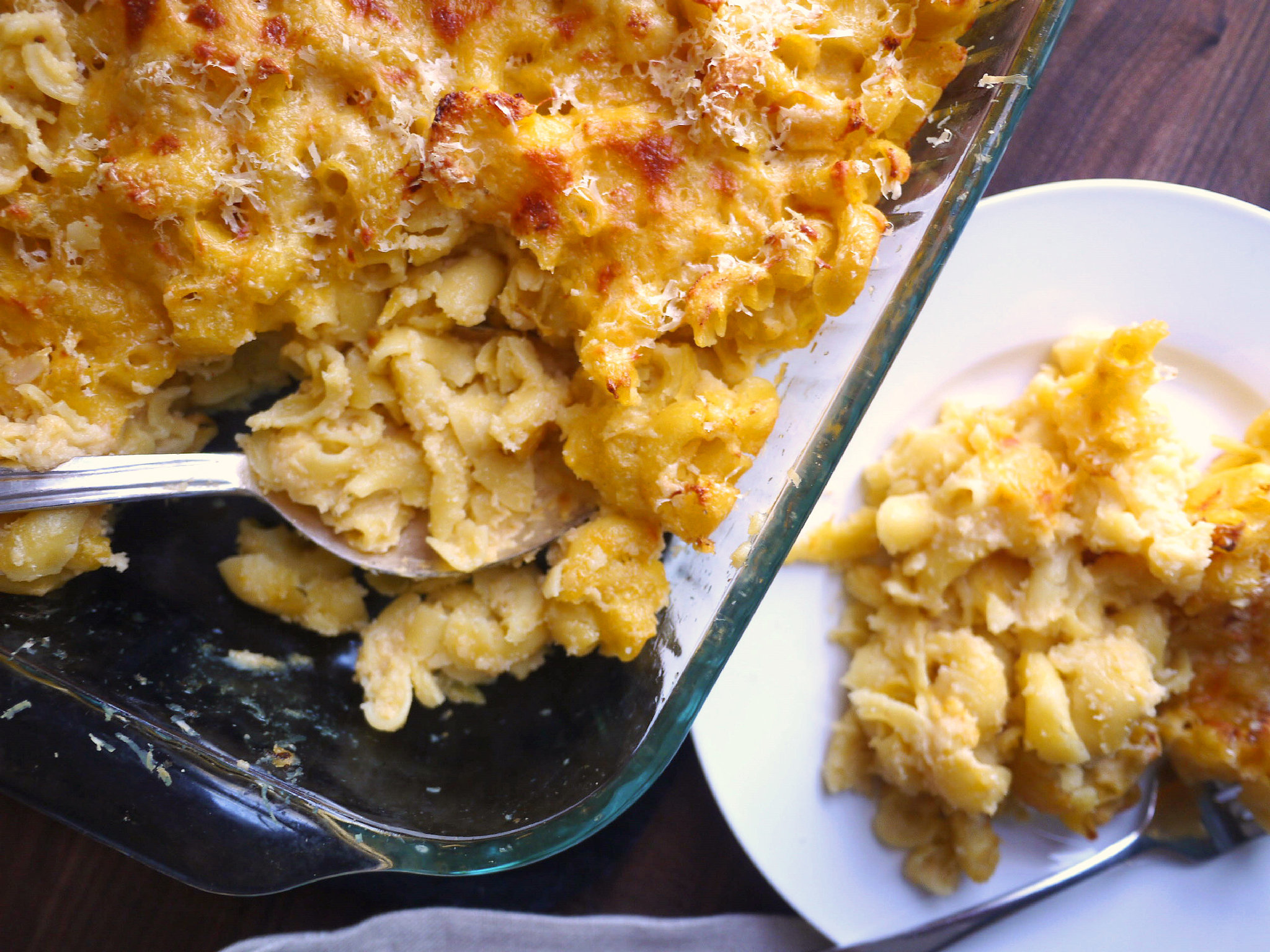 Whether you have gluten issues, lactose issues, or just want a healthier mac 'n' cheese, this cauliflower mac 'n' cheese will hit the spot with its creamy, dreamy deliciousness. It's the perfect solution for keeping your resolution on a cold, winter night.
INGREDIENTS
1 large head of cauliflower, coarsely chopped (4-5 cups cauliflower florets)
5 cups low-sodium vegetable broth
1 teaspoon coarse salt
1/4 teaspoon freshly ground black pepper
1/4 teaspoon cayenne pepper
1/8 teaspoon ground nutmeg
4 cups grated sharp cheddar cheese, divided
1 1/2 cups grated Pecorino Romano cheese, divided
1 pound quinoa elbow macaroni
DIRECTIONS
Bring a large pot of salted water to a boil. Cook the quinoa macaroni until it's al dente (cooked but still firm), 4-5 minutes. Do not overcook pasta or you will end up with a very mushy mac 'n' cheese. Drain the pasta and reserve 1/4 cup pasta water. Rinse the pasta with cold water to keep it from sticking together.
Bring the vegetable broth to a boil in a large pot. Add the cauliflower and cook over medium high, covered, for 7-10 minutes or until the cauliflower is fork tender. Do not drain.
Use a slotted spoon to transfer the cauliflower pieces to a food processor. Add 1 1/2 cups of the vegetable broth cooking liquid, salt, pepper, and the 1/4 cup reserved pasta water to the food processor. Purée for several minutes until the sauce is very smooth.
Add the puréed cauliflower back to the pot and stir in nutmeg, cayenne pepper, 3 cups cheddar cheese, and 1 cup Pecorino Romano. Add the cooked pasta to the cauliflower sauce and stir until all the noodles are coated.
Add the pasta mixture to a prepared baking dish. Sprinkle the remaining 1 cup cheddar and 1/2 cup Pecorino cheese evenly over the pasta.
Bake for 30 minutes or until the cheese turns a golden brown. Serve warm and enjoy!