Cause of Brain Freeze
Burning Question: What Causes Brain Freeze?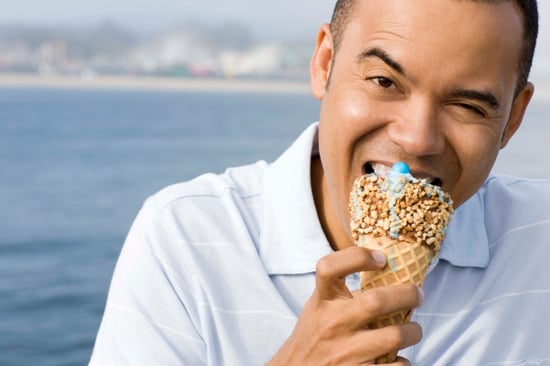 I'm pretty knowledgeable when it comes to fun facts about frozen desserts, but I've always wondered: What exactly causes brain freeze? I searched the web, eager to find out if there's a scientific explanation behind the phenomenon of ice cream headache. Turns out the curious sensation even has a technical name, Sphenopalatine ganglioneuralgia.
When a very cold food hits the palate, nerve response kicks into full gear, triggering blood vessels in the head to contract and dilate, and causing momentary head pain.
Should you have any forethought the next time you tackle a frozen dessert, allay the onset of brain freeze by letting icy treats melt in the front of your mouth first. If it's too late and you already have a pounding head, nip the occurrence by pressing your tongue to the roof of your mouth to warm everything back up.