Champagne Eric Isselee
Wine of the Day: Champagne Eric Isselée
When one of country's top sommeliers invites you to a tasting of little-known Champagnes, how do you say no? That's the predicament I found myself in yesterday, when Eugenio Jardim, wine director of Jardinière, invited us to join a tasting with Champagne importer Esprit de Champagne. Thankfully, I had no reason not to accept.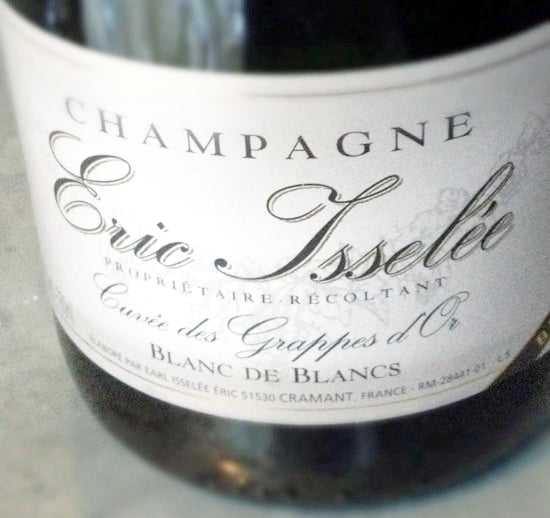 Photo: Susannah Chen
Although certain brands, like Moët & Chandon or Perrier-Jouët, are prevalent in America, there are thousands of wines from the region of Champagne that have never made their way stateside. Wine importer and Esprit de Champagne founder Neil Michael Dixon saw this gap and, in an effort to bring high-quality labels to the United States, spent years honing relationships with growers across the region. "It was quite a lot of hard work," Neil said of getting his foot in the (famously tight) Champagne door. There, most business is conducted locally, and many excellent producers don't even ship to other parts of the country, like the South of France.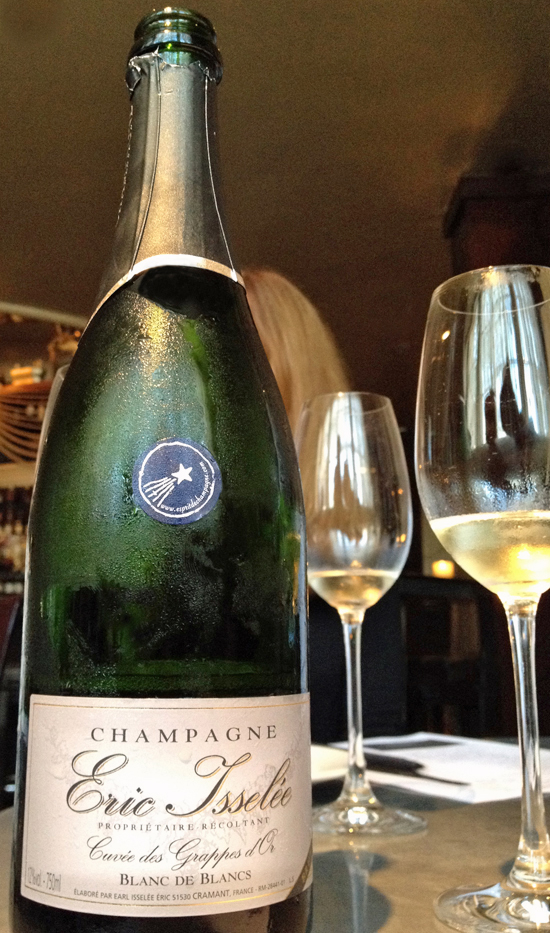 Photo: Anna Monette Roberts
One prime example of this is Eric Isselée, a domaine out of the village of Cramant that produces a style of Champagne that's starkly different from what's available on shelves now. The 2009 Cuvée des Grappes d'Or Blancs de Blancs ($35) is more creamy than crisp, thanks to a secondary process of malolactic fermentation. Rather than the yeast-tinged bouquet that so many classic French Champagnes offer, this bottle possesses a certain quality that can only be described as a deep earthiness, followed by a minerally, almost salty finish. Since it's currently sold only at a handful of retail stores and restaurants on the West Coast, this vintage Champagne is still relatively scarce. If you see a bottle of this, hop on it.