Cheers With Gin and Tonic Cupcakes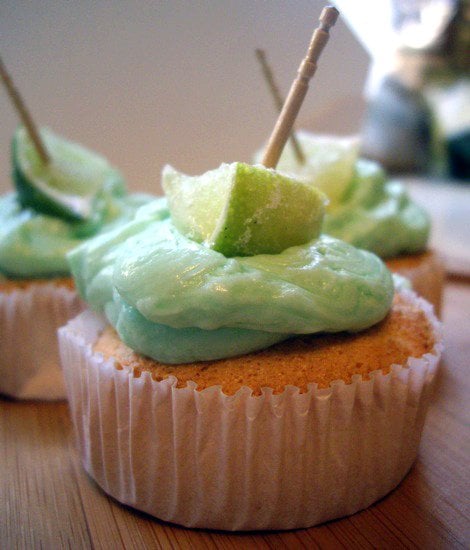 Recently a great friend celebrated his birthday. To surprise him, I decided to turn his favorite cocktail into a cupcake! A must for any party, these gin and tonic cupcakes are stunning and surprisingly easy to make. Be careful when baking; the cake should be light and airy rather than hard and overcooked. The creamy frosting has a mild gin flavor, but feel free to add more or less booze to suit your tastebuds. My local market did not have citrus jellies, so I used sugar-coated lime slices as garnish. Homemade candied lime peel is another excellent option for garnish. To celebrate with your own gin and tonic cupcakes,
.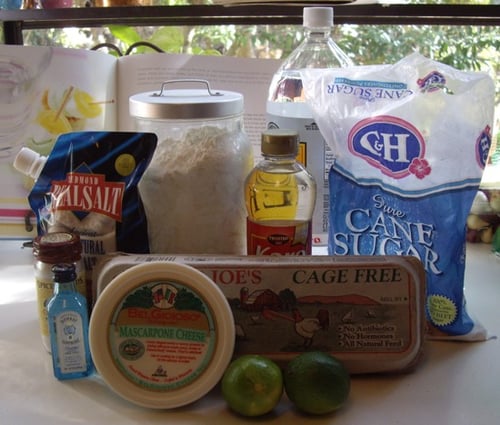 Ingredients
Cake
2 medium egg whites
Pinch of sea salt
1/4 teaspoon cream of tartar
1/2 cup confectioner's sugar, sifted
1/4 cup flour
1 1/2 tablespoons tonic water
Frosting
1/2 cup mascarpone
1 tablespoon gin
2 tablespoons corn syrup
Green food coloring
Lime slices covered in sugar or jellied lime or lemon slices, for garnish
Directions
Preheat the oven to 325° Fahrenheit. With an electric hand mixer, beat the egg whites in a large bowl with salt and cream of tartar until they are risen. Now beat in the sugar, a couple of tablespoons at a time, sprinkling it over the egg whites and beating about 20 seconds with each addition. Fold the sifted flour into the meringue in three stages, and then stir in the tonic water.
Arrange muffin paper baking cups inside a muffin tin and fill two thirds full. Bake for 15-20 minutes until lightly golden on the surface and still springy to the touch. Remove and let cool.
Spoon mascarpone into a bowl and beat in the gin and then the syrup and tint it the palest green with a little food coloring. Fill a icing bag or ziploc with the tip cut off to frost the cupcakes.
Use a decorative toothpick to spear lime slices in sugar or jellied candies and insert one into each cupcake.
Makes 12 cupcakes.
Information
Category

Desserts, Cupcakes