Cheetos Mix-Ups Review
Taste Test: Cheetos Mix-Ups
Cheetos fans feel passionately for their favorite variety, whether it's the original Crunchy, Puffs, or Flamin' Hot Limon. But the new Cheetos Mix-Ups, in both Xtra Cheezy Mix and Cheezy Salsa Mix ($4) let Cheetos lovers get a variety of flavors and shapes, all in one bag. We popped both bags open, munched, and evaluated the two newest members of the Cheetos family.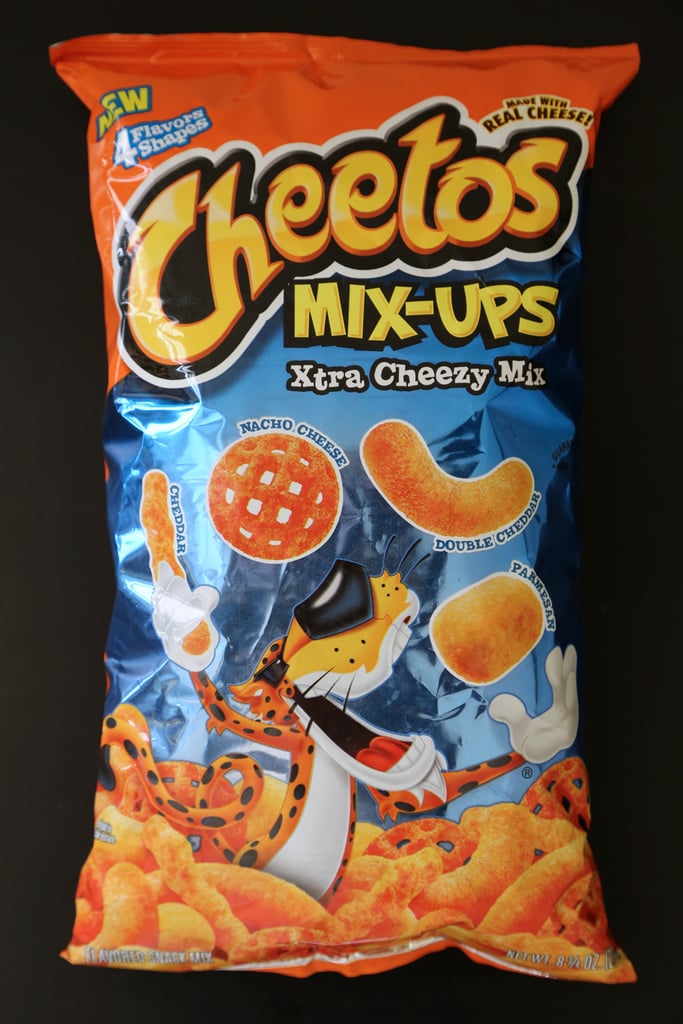 Xtra Cheezy Mix
In each bag, there are four shapes and flavors: crunchy cheddar Cheetos, nacho cheese waffle puffs, double cheddar puffs, and mini parmesan puffs. Tasters noticed that despite the advertising, each of the shapes tasted had the exact same flavor as the original Cheetos. Many enjoyed the textural variety of the different shapes but didn't feel like this bag had enough to make them want to buy this variety over the original Cheetos or Cheetos Puffs. However, the extra cheesy bag still managed to score high.
Keep reading to see the rating and the other bag.
Tasters' average rating: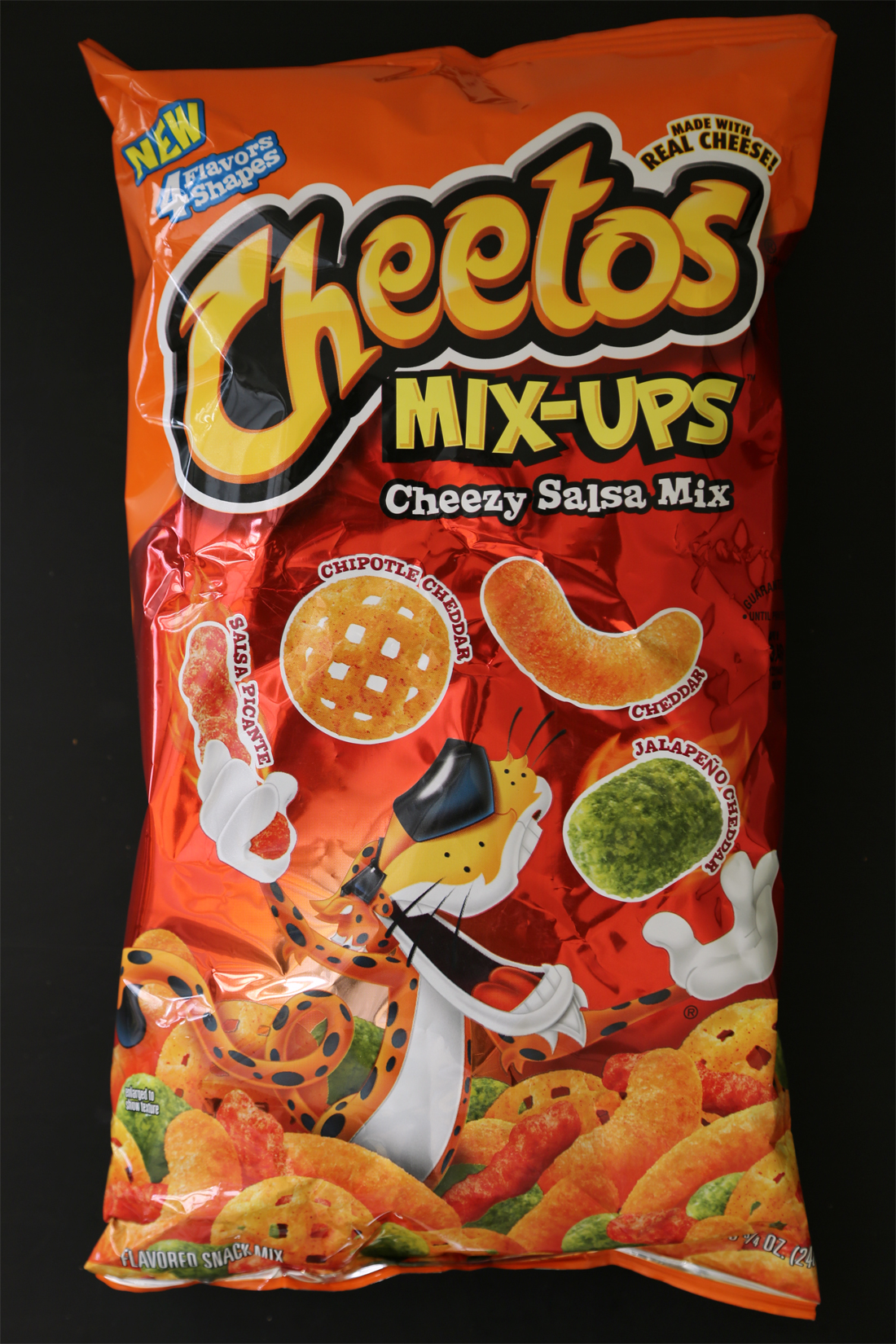 Cheezy Salsa Mix
In each bag, there are four shapes and flavors: crunchy salsa picante Cheetos, chipotle cheddar waffle puffs, cheddar puffs, and mini jalapeño cheddar puffs. Flamin' Hot Cheetos fans felt like this bag didn't have enough spiciness. Several exclaimed, "More heat!" and "Needs more fire!" Some appreciated the new flavors but wanted more of the regular Crunchy Cheetos rather than so many puffs in the bag. Despite those foibles, a few tasters walked away "semi-obsessed" and thought the Salsa Mix was "so darn cheezalicious."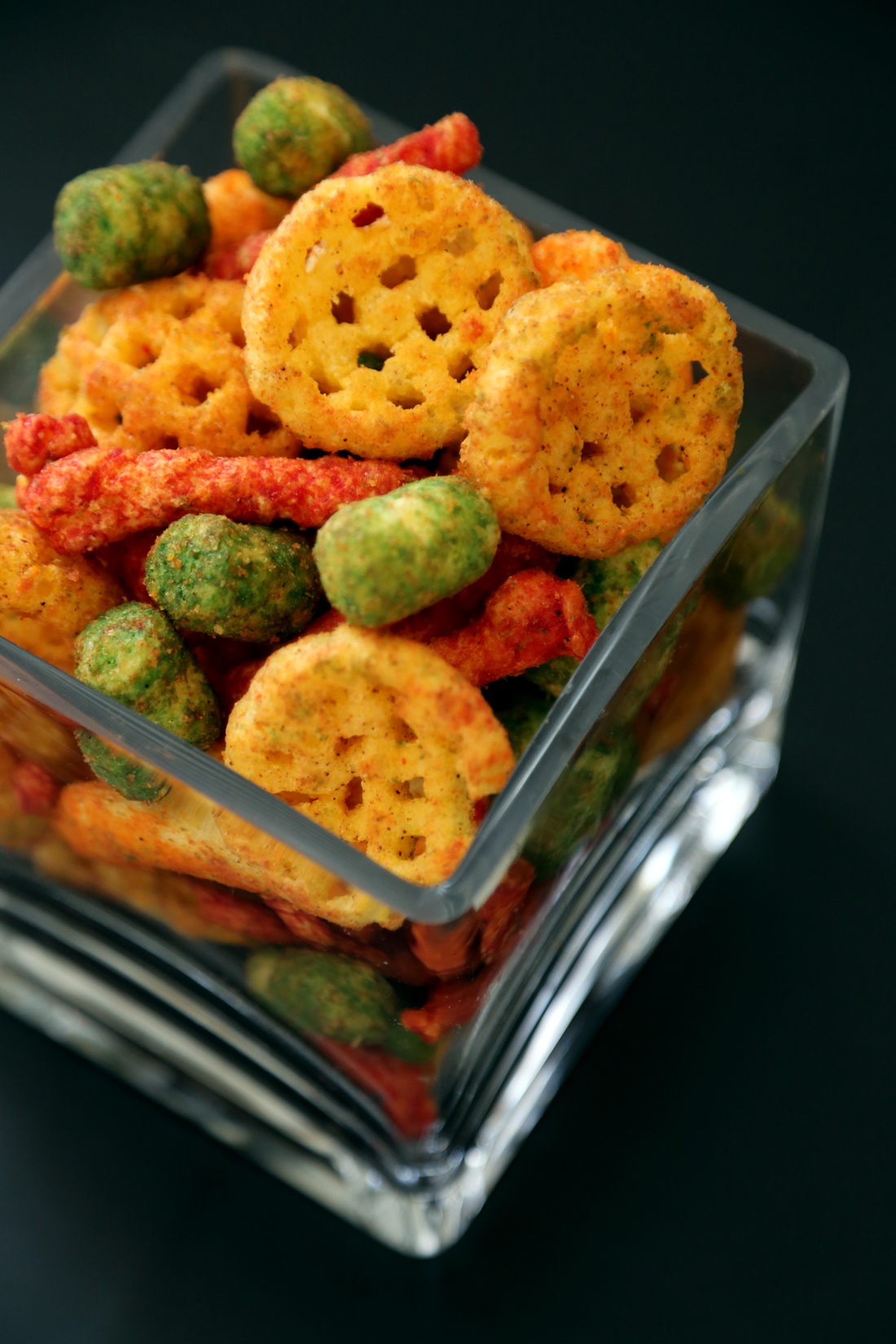 Tasters' average rating: