Cheetos Puffs Smoked Cheddar Review
Taste Test: Smoked Cheetos Puffs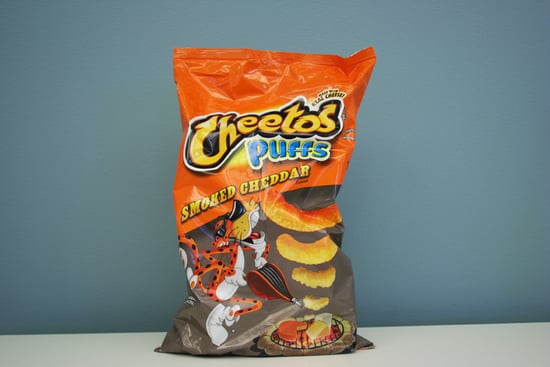 There's a new member of the Cheetos Puffs family coming your way this Fall: Cheetos Puffs Smoked Cheddar ($4) will be available in stores starting Sept. 17. We received a bag to review, and let's just say, it will be very difficult to wait until these smoky Puffs are officially released. Find out what these smoked Cheetos Puffs taste like, and if they live up to their promise.
The promise: "Just like a backyard barbecue, these flavor-packed snacks provide . . . an added dose of smokiness."
See the rating and what we thought when you read more.
What our tasters thought: All the tasters picked up on the "bacon-like" flavor. One taster hilariously remarked that the flavors reminded her of "baked potato toppings like cheddar and bacon." All were fans of the "delicious, smoky flavor." While no one found it displeasing, some found the flavor "intense" and that it "might take some getting used to."
What YumSugar thought: The Smoked Puffs had the same airy texture and cheesiness as regular Cheetos Puffs, but it tastes as if they've been roasting by the fire. Our only wish is that we had a little self-control and would stop refilling our snack bowls.
Overall thoughts: It's rare that we love bizarre new flavors of old favorites, but these Smoked Cheddar Cheetos Puffs are a welcome addition to our kitchen cupboard.
Tasters' rating average: