Chefs Club by Food & Wine
Get a Taste of Food & Wine's Best New Chefs at the All-New Chef's Club
One of the most coveted awards in the food industry is the title of Best New Chef, an honor bestowed upon 10 young chefs each year by Food & Wine magazine. Now, the editors of the magazine are taking the accolade — along with sophisticated dining — to the next level, with a new dining adventure called Chefs Club. The concept? Build a restaurant inside a well-respected hotel (in this case, the St. Regis Aspen Resort) and feature a menu with a rotating guest list of current and former Best New Chef winners. Behold: a new way to afford diners a chance to eat the food of Best New Chefs from around the country.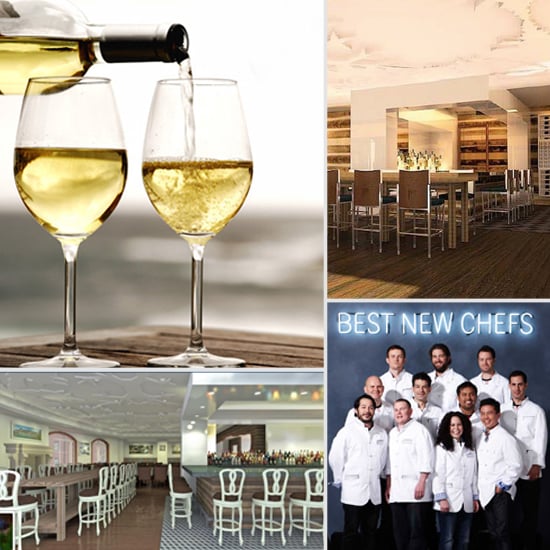 The menu will change according to season, with Spring/Summer and Fall/Winter menus, each featuring dishes from four chefs. Since Chefs Club's been in the works for over a year, the inaugural menu won't include the Best New Chef class of 2012 just yet. "We didn't know who they were until a month ago, but it's possible we'll use one or two of them for the second season," said Christina Grdovic, Food & Wine's publisher.
Food won't be the only item to write home about. "We'll have 10 cocktails from 10 different bars, based off of Food & Wine Cocktails," Grdovic added. In addition to this program, curated by deputy editor of Food & Wine Cocktails Jim Meehan, there'll be a wine list, too. The list, developed by executive wine editor Ray Isle, will include specific wine pairings for each of the Best New Chef dishes.
In an era of food truck meetups and Fashion Week pop-up shops, Chefs Club could be the next frontier in dining. "People want to be able to go out and have a high-end, innovative experience, but also a quick, affordable meal. Chefs Club is going to do both of those things," Grdovic said. "It'll be the kind of restaurant where you want to go back over and over again. That's what people want."
Source: Thinkstock, Food & Wine