Cherry Vanilla Smoothie Recipe
A "Green" (but Not Green) Cherry-Vanilla Smoothie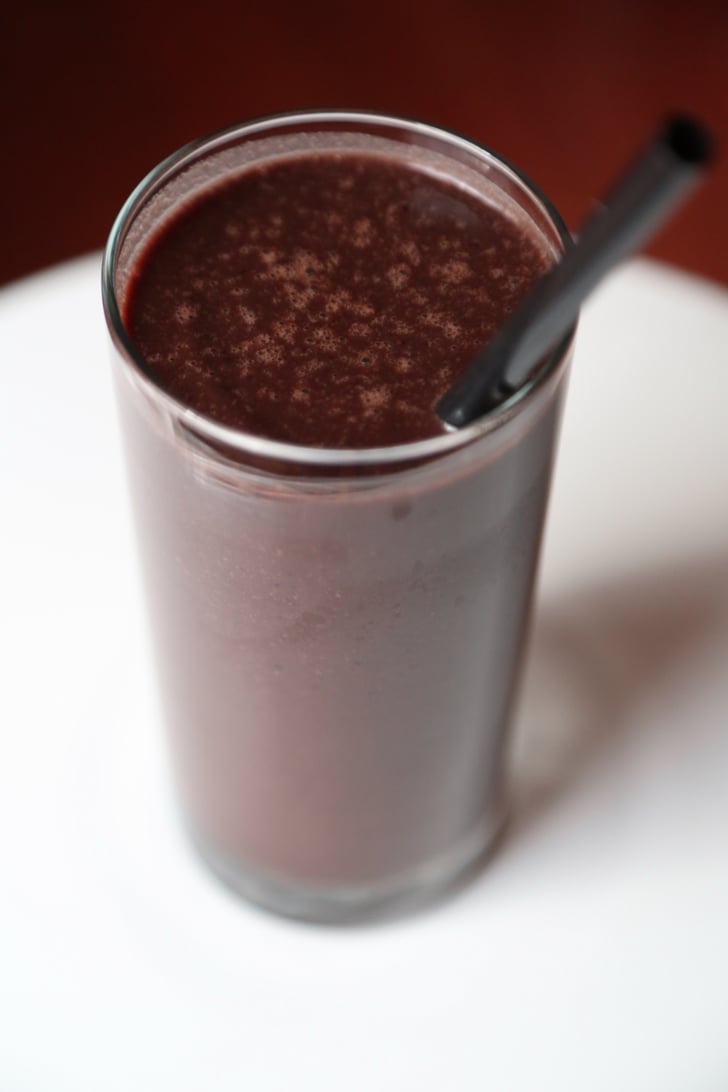 Green smoothies are all the rage, but does the green color and flavor bum you out? Superfood expert Julie Morris knows that not everyone appreciates their morning blend to look like pureed vegetables, so she developed a "green" cherry vanilla smoothie that's not actually green.
Williams-Sonoma just picked up her latest cookbook release, Superfood Smoothies: 100 Delicious, Energizing, and Nutrient-Dense Recipes ($17). Julie says it's a sign of the times (and the growing green drink trend) that a store known for its pastry supplies would want to feature a book on superfood-packed smoothies; people love treats like cupcakes but want to find easy, fast, and palatable ways to eat more fruits and veggies. Her cookbook covers tons of enticing smoothie recipes (chocolate chip cookie dough, for instance), but the catch is that all the ingredients are superfoods (aka nutrient-dense foods).
When demoing the cherry vanilla smoothie, Julie shared some tips on smoothie-making technique. Always put the densest fruit first, in this case the frozen cherries. Follow it with lighter greens, almond butter (so it doesn't stick to the blades or the sides of the blender container), and coconut water. Lastly, prevent any powders, in this instance wheatgrass, from sticking to the sides by adding them in last.
This green smoothie truly tastes like a cherry vanilla shake, and yet it contains a salad's worth of the good green stuff. Keep reading for the recipe.
Ingredients
2 cups frozen cherries, pitted
2 cups (packed) baby spinach
1 tablespoon almond butter
2 cups coconut water
1⁄2 teaspoon wheatgrass powder
2 tablespoons vanilla extract
Sweetener (such as agave or honey), to taste
Directions
Blend together all the ingredients until smooth. Taste, and sweeten more if desired.
Information
Category

Drinks, Smoothies

Cuisine

North American

Yield

Makes 2 16-ounce smoothies

Total Time

9 minutes, 59 seconds