Chick-fil-A Under Fire For Anti-Gay Affiliations
Is It OK For Restaurants to Take a Stance on Social Issues?
It's only the beginning of January, and one restaurant chain's already embroiled in the biggest poultry fast food controversy since Oprah offered millions free KFC. In Pennsylvania, Chick-fil-A has been under fire for supporting an anti-gay group.
The controversy surrounds the chicken chain's cosponsoring of an event with the Pennsylvania Family Institute, a leading opponent of same-sex marriage that's said to have affiliations with conversion therapy proponents. In response, tens of thousands of Americans have petitioned against the sponsorship.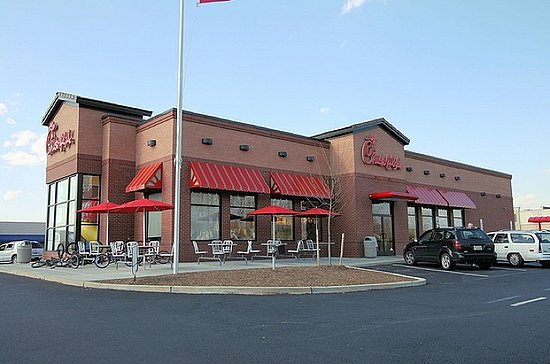 The conservative chain, which is known for keeping its doors shut on Sundays, has removed its name from any event materials and has issued a short statement as well on its Facebook page saying that it's determined "one of our independent restaurant operators in Pennsylvania was asked to provide sandwiches to two Art of Marriage video seminars . . . we do our best to serve local communities."
Where do you stand on the issue? Is it right for restaurants and food establishments to take an active stance on touchy social issues?
Source: Flickr User j.reed