 Chicken Cacciatore is Italian-American comfort food at its best. In this classic dish, chicken is slow cooked in a fragrant tomato sauce, with mushrooms and onions, until it falls off the bone and melts in your mouth. While chicken cacciatore is a regular on Italian restaurants menus, it can easily be made in the comfort of your own home.
It's a versatile dish that is delicious over rice, pasta, polenta, or potatoes. I browsed tons of recipes in search of one simple and one complex recipe, but both are actually straight forward and uncomplicated. Take a look and decide which one suits your needs as a home cook. Whichever you choose, don't forget the garlic bread on the side!
.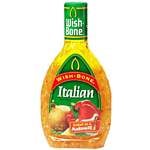 Ingredients
1/4 cup Italian dressing
3 lb. chicken thighs and drumsticks
1/2 lb. fresh mushrooms (about 10 medium), sliced (about 2 cups)
1-1/2 cups coarsely chopped onions (about 1 medium)
1/2 cup each: red and green pepper strips
1 clove garlic, minced
1 can (14.5 oz.) crushed tomatoes
1 tsp. salt
1 tsp. dried thyme leaves
3 cups instant white rice, uncooked
Directions
Heat dressing in large skillet on medium-high heat. Add chicken, in batches; cook 2 to 3 min. on each side or until browned on both sides.
Place mushrooms, onions, peppers, and garlic in slow cooker; top with the chicken.
Combine tomatoes, salt and thyme; pour over ingredients in slow cooker. Cover with lid.
Cook on low for 6 to 8 hours (or on high for 5 hours).
Cook rice as directed on package. Serve chicken mixture over the rice.
Serves 8.
Information
Category

Poultry, Main Dishes

Cuisine

Italian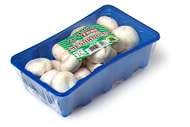 Ingredients
Flour, to coat chicken
2 (2 1/2 to 3-pound) chickens, cut into 8 pieces with the breasts cut into 1/3s
3/4 cup olive oil
6 cloves garlic, peeled and halved
10 to 12 ounces white mushrooms, sliced
1 large onion, peeled and sliced
2 green bell peppers, cored, seeded, and sliced into 1/2-inch strips
2 red bell peppers, cored, seeded, and sliced into 1/2-inch strips
1 cup dry white wine
1 (15 1/2-ounce) can chicken broth
1 (28-ounce) can whole tomatoes, with their juice, crushed
1 teaspoon crushed red pepper
Kosher salt
1 teaspoon dried oregano
2 to 3 tablespoons tomato paste
6 leaves fresh basil, chopped
Directions
Place the flour in a shallow dish and coat the chicken pieces, shaking off any excess. Heat the oil in a large saucepot over medium-high heat.
Add the chicken in batches and fry until golden brown on all sides. When all the chicken has been cooked, set it aside.
Add the garlic to the pan and cook until it turns golden brown. Add the mushrooms and saute for 5 to 7 minutes, until they release most of their liquid. Add the onion and bell peppers and saute until the vegetables are soft, approximately 6 minutes.
Add the wine and let reduce for about 1 minute.
Add the chicken broth, tomatoes, crushed red pepper, salt oregano and tomato paste.
Return the chicken to the pot and bring the liquid to a boil, stirring constantly. Turn down the heat and simmer for 30 to 45 minutes. Stir in the fresh basil just before serving. This dish goes well with any pasta or rice and tastes even better the following day.
Serves 4-6.
Information
Category

Poultry, Main Dishes

Cuisine

Italian