Chicken With White Beans and Kale Recipe
Savory Sight: Chicken With White Beans and Kale
Looking for a meal that's not only loaded with flavor, but is also on the lighter side? A Tuscan chicken recipe from paprikapinot promises to give those taste buds of yours a kick while keeping it easy on your stomach.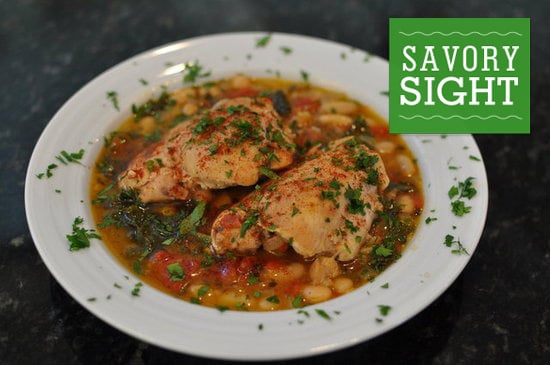 This nourishing and delicious chicken dish was inspired by a recipe in Cooking Light magazine.  Not only is it full of protein and fiber, but it's even tastier the next day for lunch. This dish can be prepared with lots of broth to resemble a soup or with less broth if you prefer a thicker stew consistency.
For more, check out her recipe, then be sure to share your favorite Summer treats with us in the Savory Sights community group. If you're on Instagram, then don't forget to tag your food photos #savorysight.