Chipotle Lamb Chop Recipe
Killer App: Chipotle Lamb Lollipops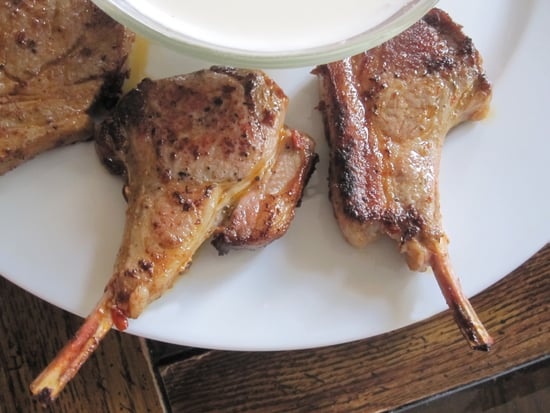 Lamb chops, cut from a frenched rack of lamb, are a great appetizer. Not only do they cook in a couple of minutes, but they're also elegant finger food that impress most foodies. Although I've never met a lamb lollipop that I didn't like, my current favorite recipe is this Southwestern-inspired variation.
The lamb chops are coated in a thick paste-like chipotle and roasted garlic marinade. Since the resulting lamb is slightly fiery, I served it with a cooling homemade crema to counteract the heat. If you have access to an outdoor grill, definitely throw these chops on it; the charcoal will impart a delicious smokiness to the meat. Interested in the recipe? Keep reading.
Ingredients
2 chipotle chile peppers in adobo sauce, plus 2 tablespoons sauce from the can
1/2 teaspoon ground cumin
1/4 teaspoon dried thyme
4 cloves of roasted garlic, mashed into a paste
3 tablespoons olive oil
Salt and freshly ground black pepper
12 lamb chops
Crema, optional, for serving
Directions
In a small bowl, combine the chiles, sauce, cumin, thyme, roasted garlic, and olive oil. Season with salt and pepper. Pour into a large plastic baggie.
Season the lamb chops with salt and pepper on both sides. Add to the baggie and zip to close. Toss the lamb chops with the marinade making sure that each chop is coated.
Refrigerate the marinating meat for 8 hours.
Heat a grill to high. Add the lamb chops and cook for 3-4 minutes per side for medium rare doneness. Remove and enjoy with the crema, if desired.
Serves 6 as an appetizer (2 each).
Information
Category

Meats, Appetizers

Cuisine

Mexican