Chipotle Premium Margaritas Review
Chipotle's Premium Margaritas: Sip 'Em or Skip 'Em?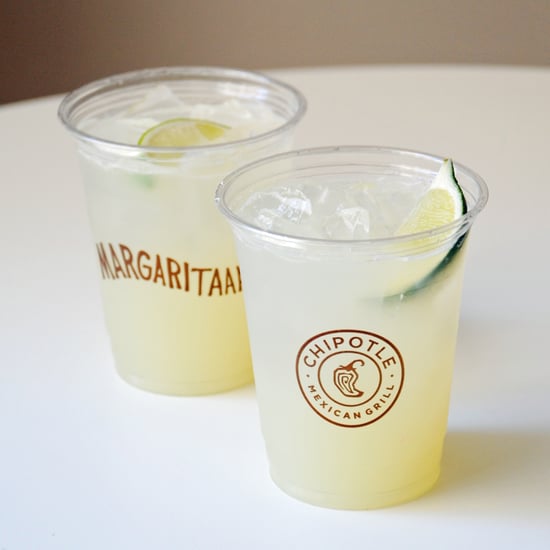 "Chipotle serves margaritas?" That was the resounding reaction when we set up today's officewide taste test of the chain's latest offering: made-to-order margaritas. Ardent Chipotle fans may raise their hackles at that statement: since day one, the burrito chain has served margaritas, though they were little-publicized as an option. But two weeks ago, Chipotle announced it was rolling out a new made-to-order margarita program, featuring freshly squeezed citrus juice, organic agave syrup, Cointreau, and an optional salted rim in lieu of a preblended mix (as was the old standard).
Were the newly revamped margaritas an improvement on the original — and more importantly, should you sip 'em or skip 'em? Keep reading for our conclusion.
In addition to the aforementioned recipe changes, Chipotle now offers two tiers of tequila-based libations: a premium version made with Patrón (for $7), and a house, or well, version based on Sauza (for $4.50). Tasted side by side, the difference was surprisingly subtle, with the Sauza version tasting slightly sweeter, but otherwise near indistinguishable. If you're a stalwart Patrón fan, then shell out the extra $2.50; otherwise, we're firmly in the Sauza camp.
Overall, these zesty beverages not only are tastier than their previous iteration but greatly exceeded our expectations. The next time the occasion arises, we'd happily pair a margarita or two with our burrito and chips and suggest you do the same.
Tasters' average rating: