Chocolate Bruschetta is A Creative, Tasty Dessert When I saw this recipe for chocolate bruschetta, I had one of those why didn't I think of that? moments. Leave it to the folks at MyRecipes.com to come up with something so deliciously clever!
It takes one of my favorite appetizers — bruschetta — and turns it into a sweet, gooey treat. The chocolate-topped bread is seasoned with coarse sea salt and orange zest elevating the classic French breakfast — pain au chocolat — to a gourmet level.
Served with a glass of aged port, this would make an excellent finish to any dinner party. For the easy recipe, please
.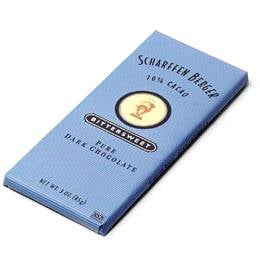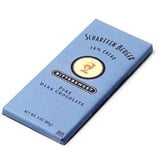 Ingredients
10 (1-ounce) slices, diagonally cut French bread (about 1/4-inch-thick)
Cooking spray
5 ounces bittersweet chocolate (60 to 70 percent cocoa), finely chopped (about 1 cup)
1/4 teaspoon coarse sea salt
Grated orange rind (optional)
Get more recipes at MyRecipes.com
Directions
Preheat broiler.
Lightly coat bread with cooking spray. Place bread on a baking sheet; broil 3 minutes on each side or until toasted. Remove bread from oven.
Reduce oven temperature to 350°F.
Sprinkle each bread slice with about 1 1/2 tablespoons chocolate. Bake 5 minutes or until chocolate melts.
Sprinkle evenly with salt; garnish with orange rind, if desired. Serve warm.

Makes 10 bruschetta.

Nutritional Information: CALORIES 150(26% from fat); FAT 4.3g (sat 2.4g,mono 0.7g,poly 0.1g); PROTEIN 3g; CHOLESTEROL 0.0mg; CALCIUM 0.0mg; SODIUM 242mg; FIBER 0.5g; IRON 0.9mg; CARBOHYDRATE 25.4g

Like the recipe above? Try out some of these other ones:

— Our Best of Desserts Recipe Collection
— Entertaining Menus and Party Ideas
— Eat Smart at CookingLight.com
— Get More Chocolate Recipes
Information
Category

Desserts, Chocolate

Cuisine

French