Chocolate Chip Cookie Recipe
Chocolate Chip Cookies Are Simply Scrumptious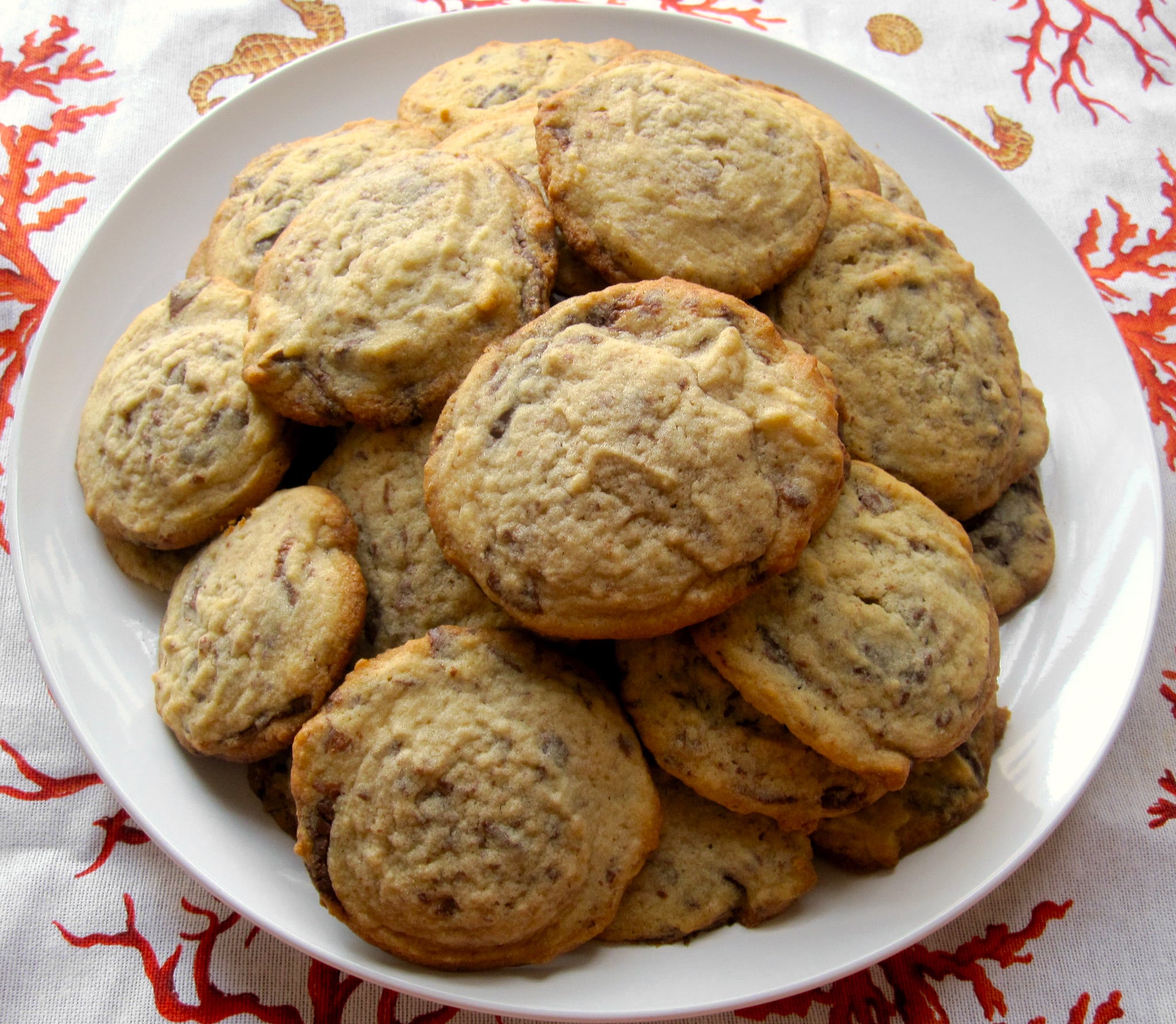 What is it about chocolate chip cookies that makes them so special? Could it be that they're an all-American treat found in every grocery store, deli, and gas station? Or perhaps it's their humble simplicity? The method is a basic drop cookie recipe made glamorous by the addition of chocolate. Or maybe it's that the uncooked dough is one of life's guilty pleasures? Whatever it is, there's nothing like a plate of chocolate chip cookies. Why not make some today? Here's an easy and delicious recipe.
Ingredients
8 ounces semisweet or bittersweet chocolate
8 ounces (2 sticks) unsalted butter
1/2 teaspoon salt
1/2 teaspoon vanilla extract
1 cup light or dark brown sugar, firmly packed
1 egg
2 cups sifted all-purpose flour
Directions
Adjust two racks to divide the oven into thirds and preheat oven to 400°F. Line cookie sheets with parchment.
Place the chocolate on a cutting board and with a long, heavy, sharp knife cut the chocolate first in one direction and then in the opposite direction, making uneven 1/4-inch to 1/2-inch (or larger) pieces. Set aside.
In a large bowl of an electric mixer, beat the butter until soft. Beat in the salt and vanilla, then the sugar, until well mixed. Add the egg and beat, scraping the bowl with a rubber spatula until mixed.
Then, on low speed, add the flour and beat until incorporated. Remove from the mixer.
With a heavy wooden spoon, stir in the chopped chocolate. The mixture will be thick and sticky.
Use two teaspoons to shape the cookies, one for picking up the dough and one for pushing it off. Use a rounded teaspoonful of dough for each cookie. Do not make these too large. Place the cookies 2 inches apart on the lined sheets.
Bake two sheets at a time 8 to 10 minutes, reversing the sheets top to bottom and front to back as necessary to ensure even browning. Bake only until the edges of the cookies start to brown. If some are done before others, remove them as they become ready, and bake the rest as necessary. If they are too soft to handle, let them wait on the sheet for a few seconds and they will become firmer. With a wide metal spatula, transfer the cookies to rack to cool.
Makes 30-40 cookies.
Information
Category

Desserts, Cookies

Cuisine

North American