Chocolate Gingerbread Two Ways — Beginner and Expert If you're looking to wow a crowd, a decadent chocolate dessert will never disappoint. And 'round this time of year, gingerbread is the fastest way to touch the holiday spirit. Why not combine the two and make a chocolate gingerbread cake? Gift these basic and satisfying chocolate gingerbread bars, or pull out a showstopping gingerbread cake that's topped with chocolate ganache and crystallized ginger. Either way, you're sure to bring loads of merriment and joy. To see both recipes,
.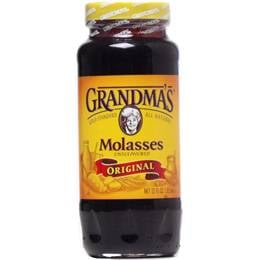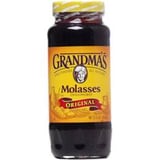 Ingredients
4 tablespoons (1/2 stick) unsalted butter, melted, plus more for pan
1/4 cup unsweetened cocoa powder, plus more for pan
3/4 cup all-purpose flour (spooned and leveled)
1 teaspoon ground ginger
1 teaspoon pumpkin-pie spice
1/2 teaspoon baking soda
1/2 cup packed dark-brown sugar
1/4 cup unsulfured molasses
1 large egg
1/4 cup sour cream
1/2 cup semisweet chocolate chips
Confectioners' sugar, for dusting (optional)
Directions
Preheat oven to 350 degrees. Butter an 8-inch square baking pan. Line bottom with a strip of parchment paper, leaving an overhang on two sides; butter paper. Dust paper and sides of pan with cocoa; set aside.
In a medium bowl, whisk together cocoa, flour, ginger, pumpkin-pie spice, and baking soda; set aside.
In a large bowl, whisk together butter, brown sugar, molasses, egg, and sour cream until smooth. Add flour mixture; stir just until moistened (do not overmix). Stir in chocolate chips.
Transfer batter to prepared pan; smooth top.
Bake until a toothpick inserted in center comes out clean, 30 to 35 minutes. Transfer to a wire rack; let cool completely. Using paper overhang, lift gingerbread from pan. Transfer to a cutting board, and cut into 16 squares.
Before serving, and once cool, dust bars with confectioners sugar, if desired. (To store, keep in an airtight container at room temperature, up to 3 days.)
Makes 16 bars.
Information
Category

Desserts, Cake

Cuisine

North American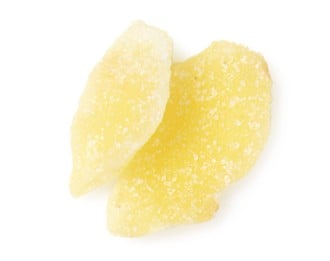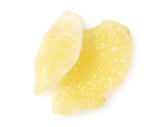 Ingredients
Cake:
1 3/4 cups all purpose flour
2 teaspoons ground ginger
1 teaspoon baking powder
1 teaspoon ground cinnamon
1/4 teaspoon ground cloves
1/4 teaspoon salt
1 cup warm water
1/2 teaspoon baking soda
3/4 cup (packed) golden brown sugar
6 tablespoons (3/4 stick) unsalted butter, melted
1/3 cup mild-flavored (light) molasses
2 large eggs
1 tablespoon grated peeled fresh ginger
Glaze:
1/2 cup whipping cream
1/4 cup (1/2 stick) unsalted butter, room temperature
2 tablespoons light corn syrup
8 ounces semisweet chocolate, chopped
1 teaspoon vanilla extract
1/4 cup chopped crystallized ginger
Directions
Cake
Preheat oven to 350°F. Butter 9-inch square metal baking pan. Line bottom with parchment paper. Butter parchment.
Whisk first 6 ingredients in medium bowl to blend. Mix warm water and baking soda in small bowl until baking soda dissolves.
Using electric mixer, beat sugar, butter, molasses, eggs, and fresh ginger in large bowl until well blended.
Add dry ingredients in 3 additions, alternating with water mixture in 2 additions, beating until just combined. Pour batter into prepared pan.
Bake cake until tester inserted into center comes out clean, about 30 minutes. Cool on rack 20 minutes.
Run knife around edge of cake to loosen. Invert cake onto rack; cool. Peel off parchment.
Glaze
Bring first 3 ingredients to simmer in medium saucepan.
Remove from heat. Add chocolate and vanilla; stir until smooth. Let stand until cool but still pourable, about 20 minutes.
Place cake on rack set atop baking sheet. Reserve 1/2 cup glaze. Pour remaining glaze over cake, spreading with spatula to coat top and sides. Chill cake and reserved glaze until reserved glaze is just firm enough to pipe, about 1 hour.
Transfer reserved glaze to pastry bag fitted with 1/4-inch plain tip. Pipe 5 diagonal lines atop cake, spacing evenly.
Cluster crystallized ginger atop lines.
Serves 9 to 12.
Information
Category

Desserts, Cake

Cuisine

North American