Chocolate Mousse Two Ways — Beginner and Expert For a decadent finish to a fulfilling meal, I always consider chilled chocolate mousse. In fact, offer me the choice between a chocolate bar and a bowl of mousse, and I'd select the silky-smooth, creamy, luscious chocolate dream any day. Nothing beats the deep, dark flavor and weightlessness of classic chocolate mousse. If you don't have the time or the equipment, opt for an abbreviated version, which employs the help of a microwave and some Cool Whip, that's equally impressive to guests. To check out both variations,
.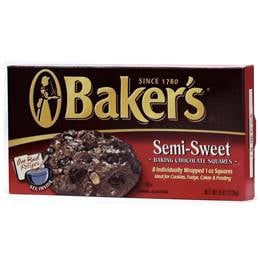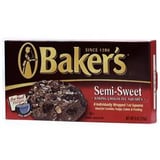 Ingredients
8 ounces semisweet Bakers chocolate, chopped
2 (8-ounce) containers Cool Whip topping
1/2 cup of toasted coconut, slivered nuts, or crushed candy
Directions
Place chocolate in a large microwaveable bowl. Melt in microwave for 2 minutes, stirring every 30 seconds. Stir chocolate until smooth.
Once chocolate cools, add 1 cup of Cool Whip to the chocolate, stirring quickly. Continue folding in the rest of the Cool Whip in 2 batches, until there are no visible streaks.
Divide mousse into thirds. Place one-third of the mousse into a medium-size zip-locking plastic bag, cut off one corner, and pipe mousse onto 6 spoons, about 1 tablespoon per spoon.
Top with your favorite toping, such as toasted coconut, slivered nuts, or crushed candy.
Serves 6 (makes approximately 18 spoonfuls).
Information
Category

Desserts, Puddings/Mousse

Cuisine

North American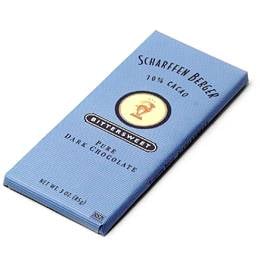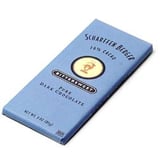 Ingredients
9 ounces bittersweet chocolate, finely chopped
4 1/2 tablespoons unsalted butter, cut into small cubes
2 tablespoons strong-brewed espresso
6 large eggs, separated
2 tablespoons sugar
2 cups heavy cream, chilled
Bittersweet chocolate shavings, for garnish
Equipment: instant-read thermometer
Directions
In the top of a double boiler, combine the chocolate, butter and espresso and cook over simmering water over moderately low heat, stirring, until the chocolate is melted. Remove the top of the double boiler and let cool to 75°F on an instant-read thermometer. Beat in the egg yolks until incorporated.
In a large bowl, beat the egg whites at medium-high speed until very soft peaks form. Gradually add the sugar and beat until the whites are slightly firm and glossy.
In another bowl, beat the cream until firm. Gently fold half of the whipped cream into the chocolate mixture, then fold in half of the beaten whites until no streaks remain. Repeat with the remaining whites and whipped cream.
Spoon the chocolate mousse into glasses or bowls and refrigerate until chilled, at least 3 hours. Garnish with chocolate shavings and serve chilled.
Serves 8.
Information
Category

Desserts, Puddings/Mousse

Cuisine

North American