Chocolate Peanut Butter Twinkies
Every Reese's Fan Needs These Chocolate Peanut Butter Twinkies!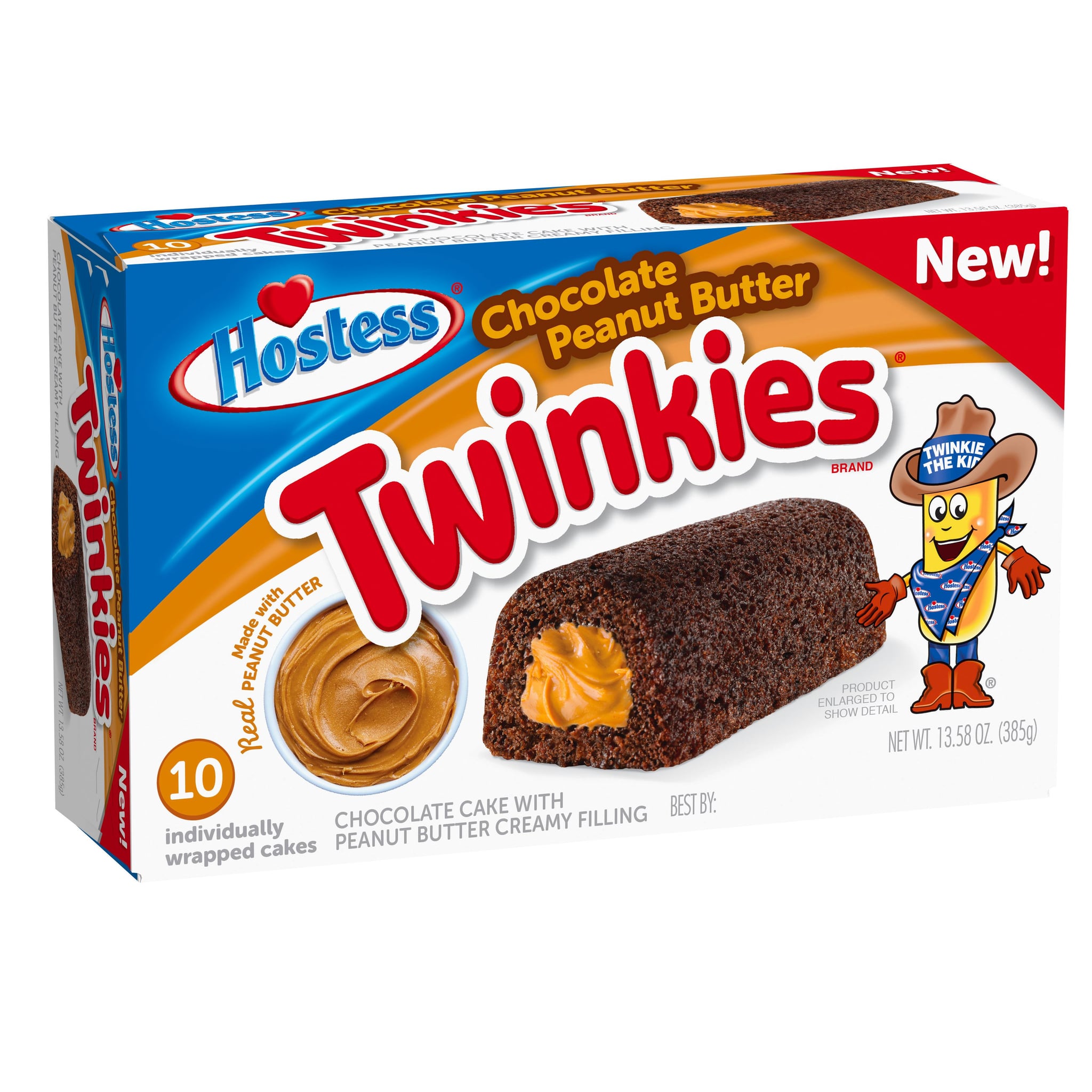 Calling all Reese's and Twinkies fans! Hostess has debuted the dessert of your dreams: Chocolate Peanut Butter Twinkies, which are chocolate cake Twinkies filled with peanut butter cream filling. Available on grocery store shelves now, this new snack is similar to Hostess's other new chocolate products but is even better because, well, peanut butter makes everything better.
"With Chocolate Peanut Butter Twinkies, we have paired America's favorite flavor combination with America's most beloved snack cake," Burke Raine, Hostess Brands senior vice president and chief marketing officer, said in a statement. "This peanut butter-filled treat comes on the heels of our recent introduction of Hostess Chocolate Cake Twinkies and is another prime example of our efforts to embrace consumer flavor trends."
Excuse us while we put our Reese's aside for a second and stock up on these instead!