Choosing Wine For Thanksgiving Dinner
Would You Rather Drink Red or White With Thanksgiving Dinner?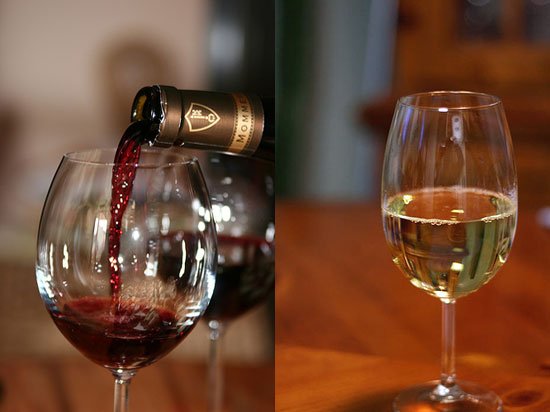 Pairing wines with Thanksgiving dinner can be a tough (and controversial!) task. Some swear by a fruity and light Pinot Noir or Beaujolais Nouveau, while others wouldn't dream of drinking anything but a crisp white with their turkey and taters. How about you?
Source: Flickr Users yashima and Lolly Knit