Christopher Kimball Holiday Gifts
Let Christopher Kimball Holiday Shop For You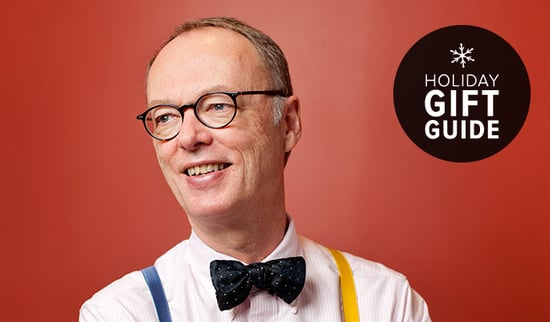 To say Christopher Kimball is particular would be an understatement; as the founder of America's Test Kitchen, Cook's Illustrated, and Cook's Country, he sees to it that every recipe in each one of his national magazines has been tested, tasted, and then tested at least 20 times again before deeming it perfect enough to publish. So it goes without saying that he's got persnickety, impeccable taste. We asked him which quality items have his seal of approval; here are six picks that he promises make dependable holiday gifts for any kitchen-lover.
Bodum Assam Tea Press
"Our test kitchen marked this tea press ($37) down for a variety of reasons (makes weak tea, the plunger got stuck), but I love it and use it almost every night for a pot of herbal tea before bed. It is easy to use, I can see the strength of the tea as it steeps, and it is also easy to clean."
iRobot Scooba Floor-Washing Robot
"I thought this iRobot Scooba 390 Floor Scrubbing Robot ($500) was silly until Lisa McManus in our testing department sold me on it. I use it to do the linoleum kitchen floor — it uses water and soap to clean the floor as well as brushes it. It works great while I sleep."
Keep reading for more of Christopher Kimball's top holiday gift picks.
At Elizabeth David's Table
"Thirty years ago, I met Elizabeth David for about two minutes at a cocktail party given by Jim Beard at his townhouse on West 12th Street. She immediately struck me as a woman of substance, someone who marched to a different drummer. The preface to her book, At Elizabeth David's Table: Classic Recipes and Timeless Kitchen Wisdom ($26, originally $38), confirms that impression, as she lived by a book inscription written by Norman Douglas, which said, in part, Always do as you please, and send everybody to hell. . . . Good for you, Elizabeth, and this book certainly gives one the impression that she cared not a whit for food fashion but was timeless in her appetites, from fresh green pea soup to chicken with tarragon to simple baked eggs. This book makes me long for Europe as it used to be, when James Bond first encountered Goldfinger, when the Kennedys were seducing the world, and when a simple roast chicken and a plate of white asparagus were things of great gastronomic beauty. Yes — let's just send everyone to hell and be damned!"
Breville Juice Fountain Plus
"The Breville Juice Fountain Plus 850-Watt Juice Extractor ($150, originally $200) is the top in its class and is easy enough to clean up as well. It does a superlative job and is built to last."
Chef's Quad-Timer
"I love this Chef's Quad-Timer ($30), and even though our test kitchen initially marked it down because it was less than intuitive in terms of use, I have persisted, and they now agree that it is the timer of choice. It is extremely well made (most timers self-destruct within a few months). I have had mine for years with no problems. It also stands up high on the counter so it is easy to view the display from a distance. Finally, it can handle four events at one time."
Maximum Flavor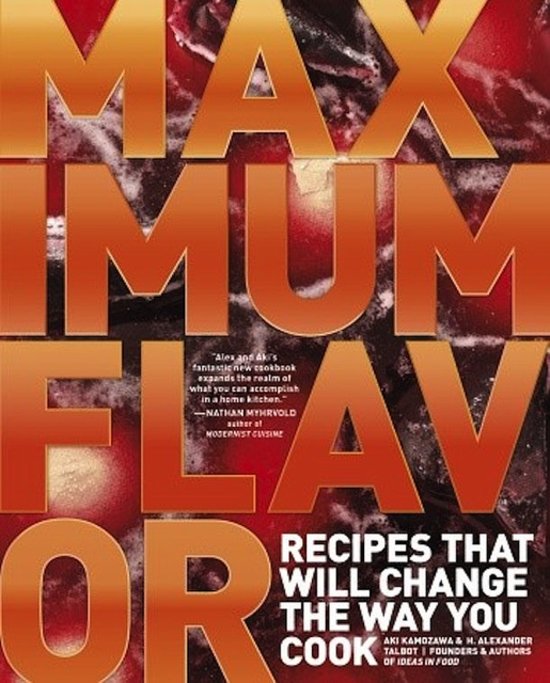 "Billed as Modernist Cuisine for the other 99 percent, this book, Maximum Flavor: Recipes That Will Change the Way You Cook ($21, originally $30) (which is one of my favorite of the year) pairs cooking science with everyday recipes. French fries are started in a pressure cooker, guar gum replaces eggs in ice cream, and a cheese 'danish' is baked in the microwave. Culinary adventure meets the home kitchen with tongue only slightly in cheek."