Churro Cheesecake Bars
Sweet Dreams Are Made of These 6-Ingredient Churro Cheesecake Bars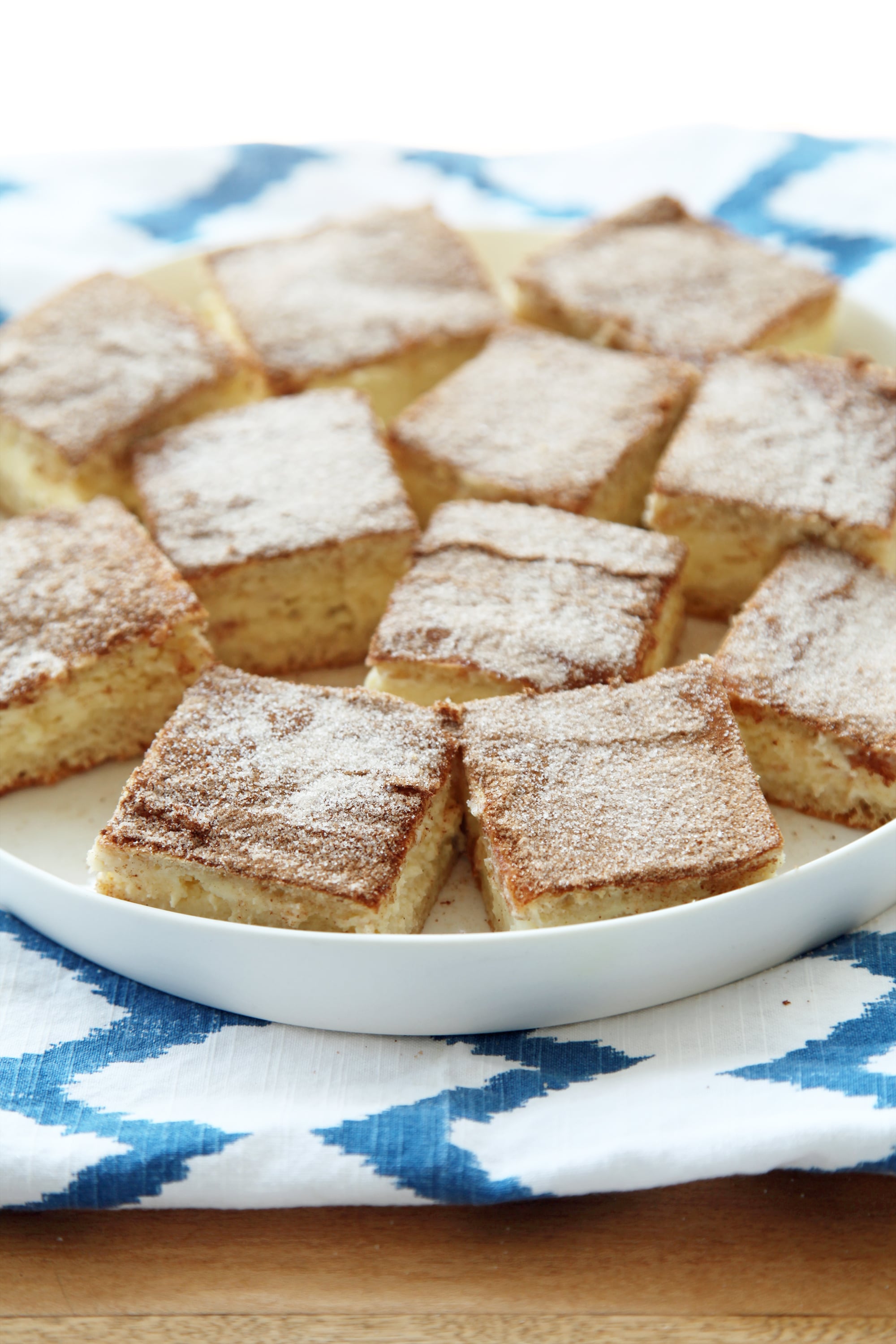 There it was sitting in our office kitchen: a mostly devoured container of bar cookies (two tiny slivers remained) with a sign that read churro cheesecake bars. Intrigued, I snatched up the second-to-last piece. Not too sweet, loaded with cream cheese, and with just enough cinnamon sugar to make each bite churro-ified, that tiny bite left me wanting needing more.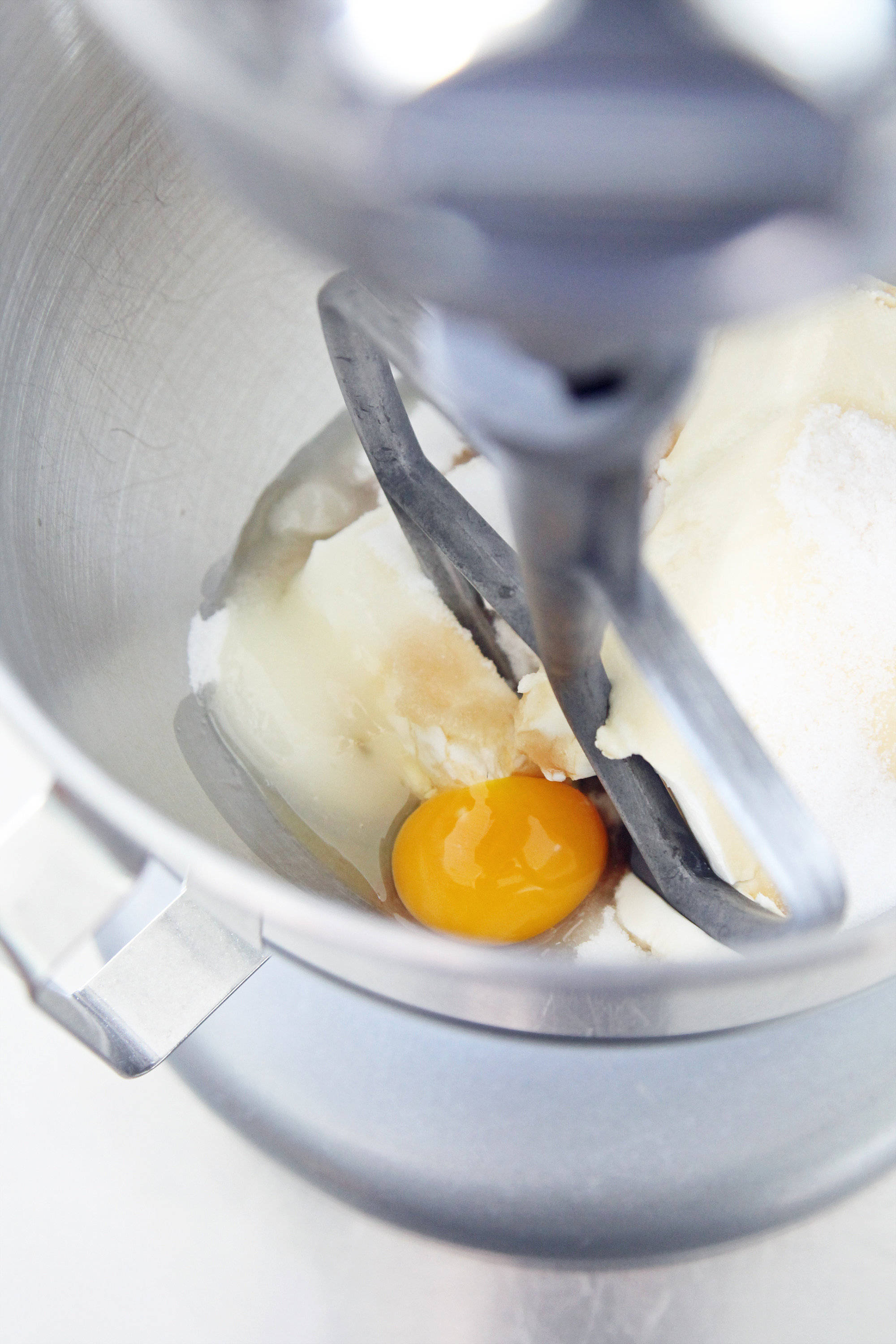 I don't often mass-email our office, but this was important business; I had to find out who made these bars and get the recipe ASAP.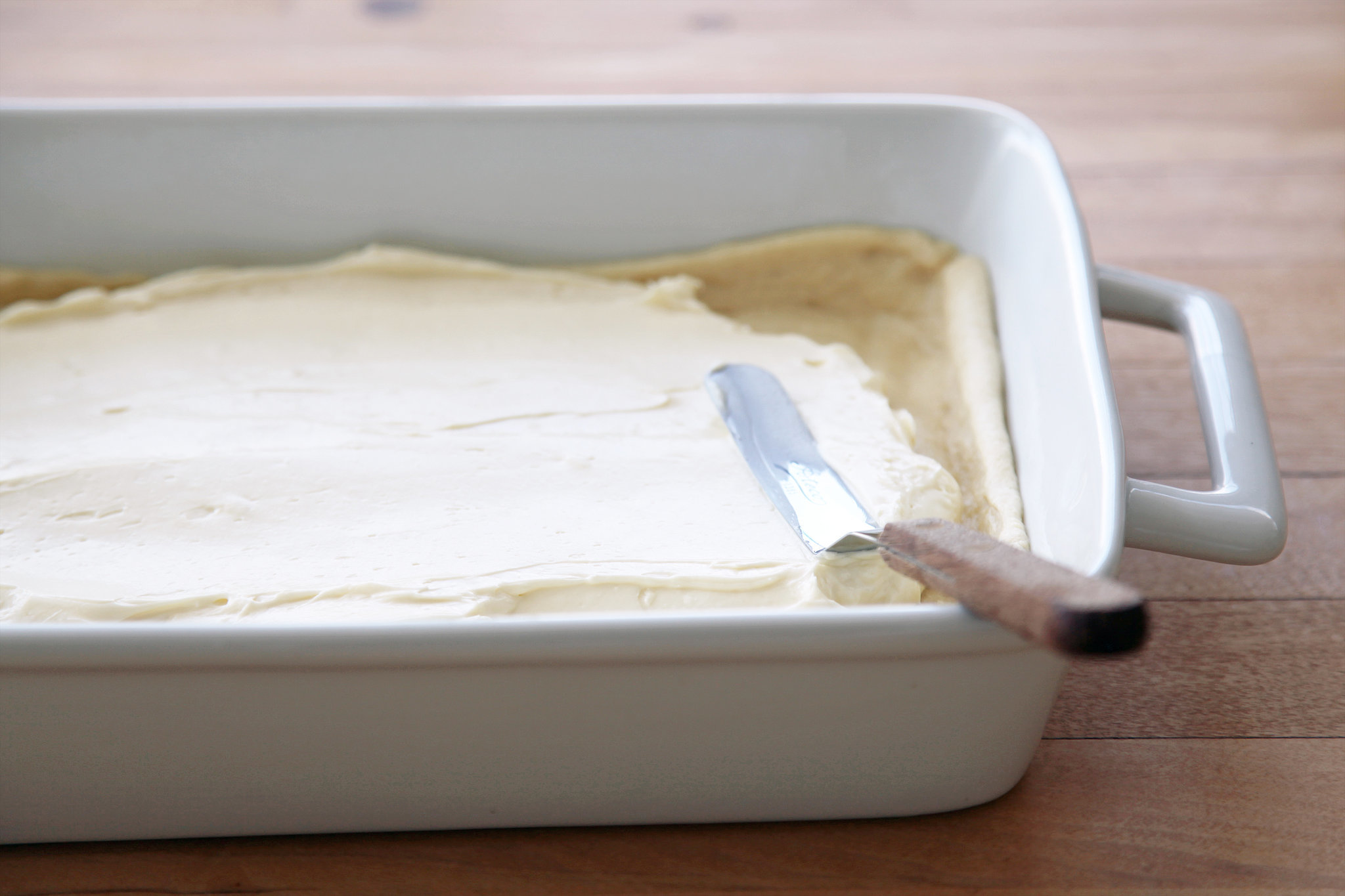 Hours ticked by with no response, and my heart sank. And then an email popped up spilling the secret: these obsession-worthy bars were made with a mere six ingredients including a wild card I was absolutely not expecting: crescent-roll dough.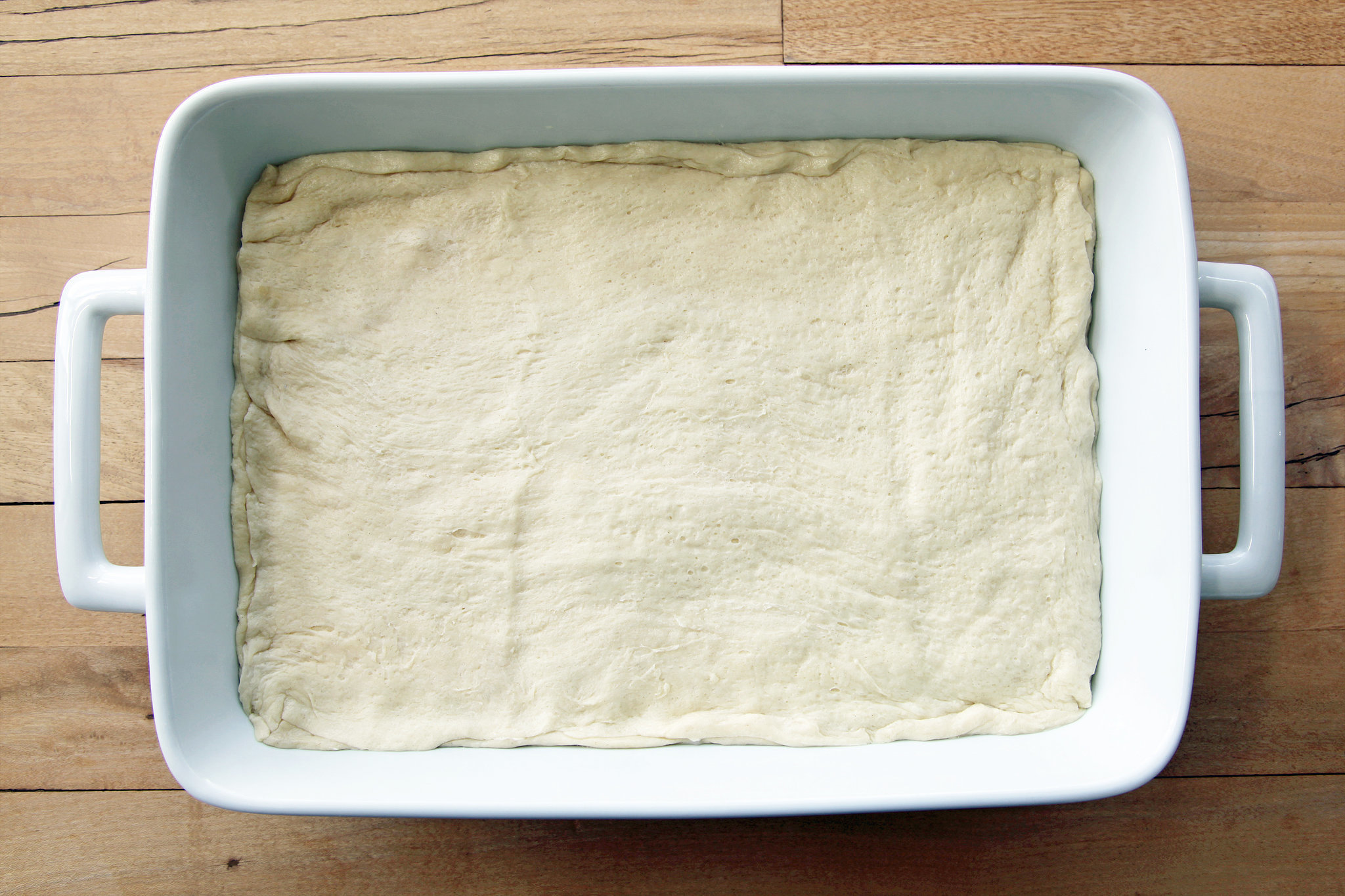 Finally, I was able to make them myself, and they were just as perfect as that first bite.

6-Ingredient Churro Cheesecake Bars
Adapted from Oh, Bite It!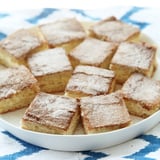 Ingredients
16 ounces cream cheese, at room temperature
3/4 cup granulated sugar, divided
1 large egg
1 teaspoon vanilla extract
2 (8-ounce) cans Pillsbury Crescents
1 tablespoon ground cinnamon
Directions
Preheat the oven to 350°F. Grease a 13-by-9-inch casserole dish, and line the bottom with parchment paper.
Using a stand or hand mixer, beat together the cream cheese, 1/2 cup sugar, egg, and vanilla until smooth and homogenous.
Unroll one of the cans of crescent-roll dough, and press it into the bottom of the casserole dish. Press the seams together, and work it about 1/4 inch up the sides of the casserole dish (to contain the filling). Spread the cream cheese filling evenly over the dough.
Unroll the remaining can of crescent-roll dough onto a piece of wax or parchment paper. Press the seams together. Invert the crescent-roll dough into the casserole dish. Press the edges of the two sheets of crescent-roll dough together.
Bake for 30-35 minutes or until puffy and deep golden brown. Transfer to a cooling rack.
Meanwhile, mix together the remaining 1/4 cup sugar and cinnamon.
Generously sprinkle the bars with cinnamon sugar while still hot. (You may have extra.) Let the bars cool completely before cutting into squares.
Information
Category

Desserts, Cookies

Cuisine

North American

Yield

Serves 24
Image Source: POPSUGAR Photography / Nicole Perry