Ciao Bella Sea Salt Caramel Ice Cream Sandwiches Review
Ciao Bella's Caramel Ice Cream Sandwiches: Worth Melting Over?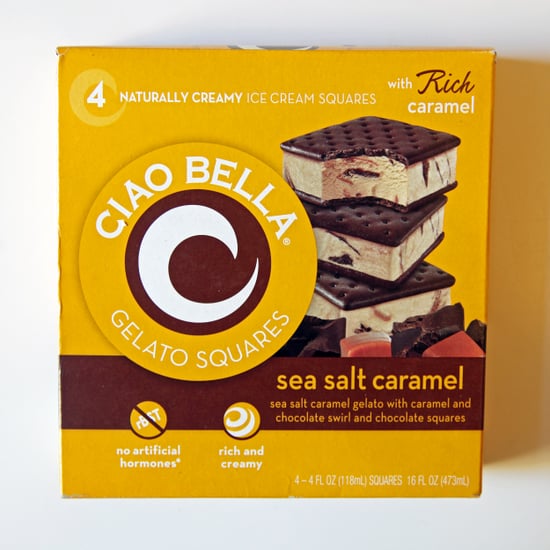 Just mentioning the words "ice cream sandwiches" during the Summer is enough to get a rush to the kitchen. Throw in "sea salt caramel," and you've got people out of their seats in a second. There's no doubt the frozen treat is impossible to resist — it's as if you could never find fault in ice cream sandwiched between two cookies. So we could practically feel the hype surrounding Ciao Bella's sea salt caramel ice cream squares when they came in by the box load. Sure, they looked divine and promised to be rich and creamy, but were they tasty enough to live up to their lofty expectations?
See our taste-testers' thoughts when you read more.
Compared to other tastings, our testers came to an overwhelming consensus. "Love the crunchiness of the cookie," taster after taster remarked. Others praised the creamy, rich ice cream and the crisp chocolate cookies. One resounding complaint? The salt and caramel flavor didn't come through as tasters had hoped: "not caramel-y enough," one complained. Still, overall, there were more praises than gripes. As one taster summed up, "I wish the salted caramel flavor stood out a bit more. Hard to complain, though."
Photos: Nicole Perry