Cinco de Mayo Party Menu
Throw a Súper Delicioso Cinco de Mayo Fiesta
Cinco de Mayo is one of the easiest holidays to prep for. It's all about the buffet style set up with plenty of salsas, guacamole, chips, and pitchers of margaritas to go 'round. Here's a menu that is guaranteed to make your fiesta súper delicioso.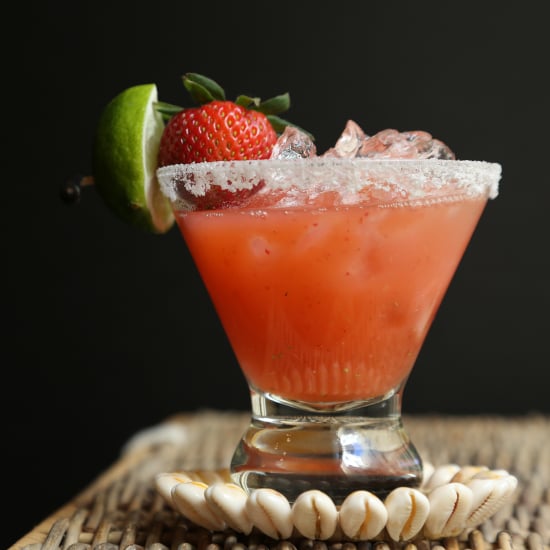 Strawberry Margaritas
Keep the cocktails flowing by serving them in pitchers. Offer regular margaritas as well as something special like strawberry margaritas. This recipe doesn't call for any sugar — just plenty of strawberries to sweeten the beverage naturally.
Homemade Tortilla Chips
Don't be scared to make homemade tortilla chips; they're easier than you think! Offer baked and fried tortilla chips to accompany the salsas, guacamole, and queso dip.
Read on for the rest of the Cinco de Mayo party menu.
Pico de Gallo
Those who can't handle the heat of most salsas typically love pico de gallo. For those who want to take the spicy factor up a notch, serve sliced jalapeños on the side.
Chile Con Queso
No, it's not authentically Mexican, but who can resist the velvety texture and cheesy goodness of chile con queso? Dive chips into the melted cheese dip, or spoon it over tacos.
Guacamole
Avocados are always a treasured treat. Yes, they're expensive, but guests will definitely appreciate (and demolish) the entire bowl of guacamole.
DIY Tacos
Set up a taco bar, and include all the fixings: tortillas, grilled flank steak, sour cream, cilantro, cotija cheese, grilled peppers and onions, and lime wedges. Guests can customize their tacos to their liking.
Piñata — For Adults Only
For dessert, pick up a bunch of Mexican candies, chicle and plastic nips of tequila and stuff them inside a Mexican-themed piñata. Let your guests fight to tear the papier-mâché open until they go loco.