Cinnamon Toast Crunch Bites
These Cinnamon Toast Crunch Bites Look Even Better Than the Cereal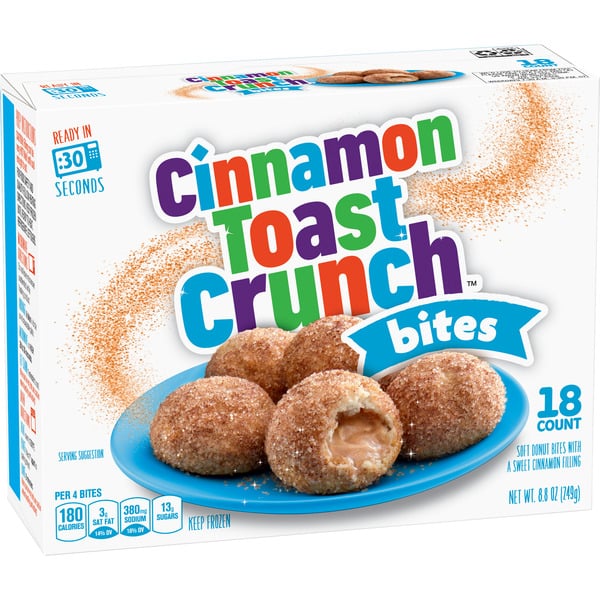 For may millennials, Cinnamon Toast Crunch is pretty synonymous with youth and waking up on the weekend to lazily watch cartoons. Now, General Mills is switching up the beloved sugary cereal by turning it into bite-size doughnut holes.
On July 10, the company announced the new products it will be unveiling throughout the remainder of the Summer — the aforementioned Cinnamon Toast Crunch Bites being one of them. The soft, cinnamon-coated doughnuts contain a cinnamon filling on the inside. The bites are available in the freezer aisle of the grocery store and should be served warm. Customers are instructed to heat up the bites in the microwave for 30 seconds.
The dessert should be available in stores nationwide by the end of July. In June, Oreo O's made a major comeback when it hit stores after a decades-long hiatus. With this sudden interest in nostalgic cereals, we can only wonder what they'll bring back next.