Citrus Juicing Tips
Don't Have a Citrus Juicer? Try Tongs Instead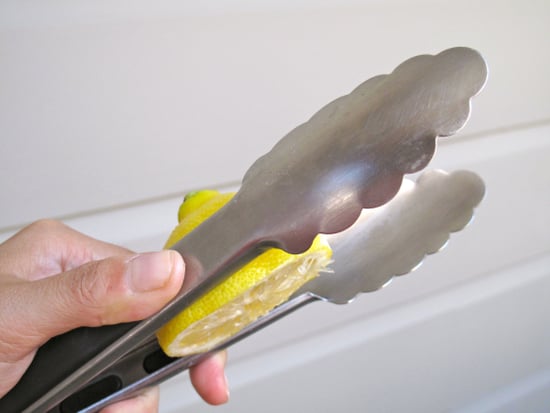 When a slightly hungover Ming Tsai fixed himself a melon mojito at his cooking seminar in Aspen, Chef Ming also revealed a tip that he'd discovered that weekend.
"One trick I learned from [Chef] Jasper White's prep cook is to use tongs to juice lemons and limes," he revealed, placing half a lemon close to the fulcrum of his stainless steel tongs. He used the tongs to get a better and more powerful grip on the citrus before squeezing.
This tip is a great way to juice without a citrus juicer or reamer, and makes even more use out of those multipurpose kitchen tongs. What's your foolproof method of getting the most juice from citrus?