Clairesquares Review
Artisanal Pick: Clairesquares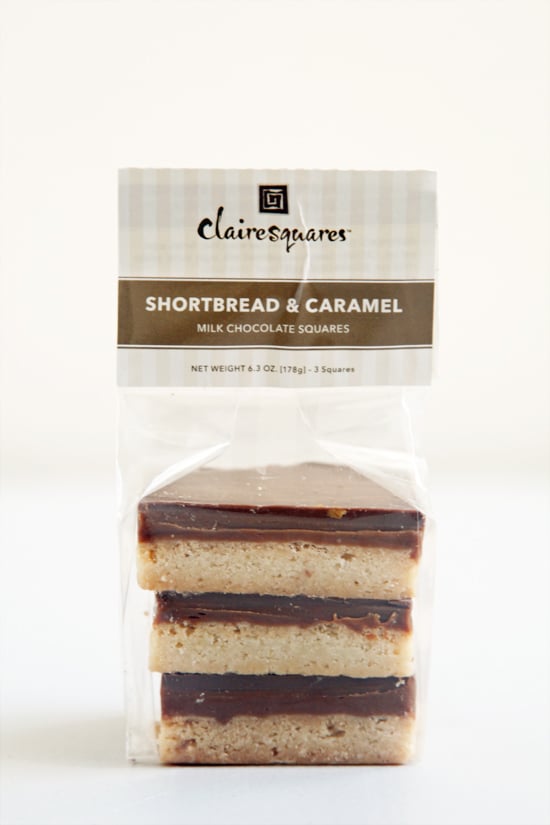 To say that I'm fond of Clairesquares ($8 for 3) — a bar cookie comprised of layers of shortbread, caramel, and Belgian chocolate (think millionaire's shortbread) — is a vast understatement. Rather, these delectable treats are a strong contender for my desert island dessert pick, a statement I don't take lightly.
I had my first taste a couple years back while picnicking in Dolores Park after I tentatively grabbed a package off the shelves at the nearby Bi-Rite Market, a much-loved San Francisco-based specialty foods shop. Now, I already had high expectations, as I'm generally powerless regarding anything involving caramel or shortbread, but I was still shocked at just how good they were. I quickly devoured a sizable bar and then (only somewhat shamefully) a second.
Layers of tender shortbread, deeply browned and salt-flecked caramel, and robust Belgian chocolate combined in each bite for something far greater than the sum of their already exceptional parts and left me irrevocably hooked. Ever since that fateful day, it's been a fruitless battle to restrain myself from snapping up a package of the locally made treat anytime I see them in stock. I urge you to follow suit and try these life-changing treats yourself.
What's your desert island dessert?