Classic Recipe For Legendary Vancouver Nanaimo Bars
British Columbia's Nanaimo Bars Taste Like Victory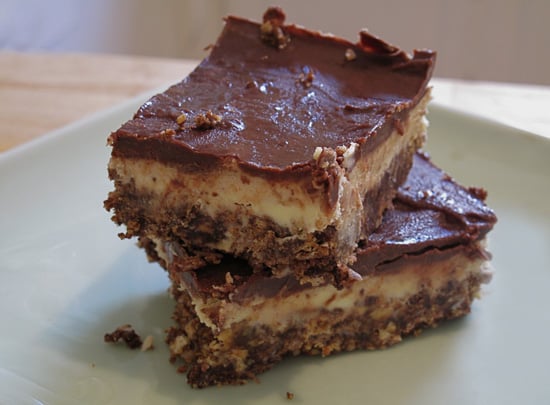 This week, I set out in search of dishes that would commemorate the Vancouver Games. Besides some Montréal items like poutine, I wasn't having much luck with Canadian-born dishes. Then I stumbled upon a specialty known as the Nanaimo bar. The no-bake chocolate square was born out of the domestic housewifery of the 1950s.
One legend recounts a home cook from Nanaimo, Vancouver Island's second largest city, entering her chocolate squares in a magazine contest and naming them after her hometown. Another story is that homemaker Mabel Jenkins entered her recipe to a fundraising cookbook, and it soon spread like wildfire around the local communities.
Regardless of how it came to be, this extremely fudgy and chocolately no-bake dessert is considered British Columbia's favorite native treat. For a triumphant Northern dessert that really hits the sweet spot, read more.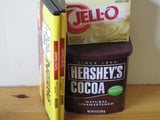 Ingredients
For bottom layer:
1/2 cup European-style cultured unsalted butter
1/4 cup sugar
5 tablespoons cocoa
1 egg, beaten
1-1/4 cups graham cracker crumbs
1/2 cup finely chopped almonds
1 cup toasted coconut
For middle layer:
1/2 cup unsalted butter
2 tablespoons plus 2 teaspoons cream
2 tablespoons instant vanilla pudding mix
2 cups powdered sugar
For top layer:
4 ounces semi-sweet chocolate
2 tablespoons European-style cultured unsalted butter
Directions
Make the bottom layer: Melt first 3 ingredients in top of double boiler. Add egg and stir to cook and thicken. Remove from heat. Stir in crumbs, coconut, and nuts. Press firmly into an ungreased 8" x 8" pan.
Make the middle layer: Cream butter, cream, custard powder, and icing sugar together well. Beat until light. With an offset spatula, spread over bottom layer in pan.
Make top layer: Melt chocolate and butter over low heat. Cool. Once cool but still liquid, pour over second layer and chill in refrigerator, using offset spatula to distribute layer evenly. Once hardened, cut into small bars.
Makes roughly 16 2"x2" squares.
Information
Category

Desserts, Chocolate

Cuisine

North American