Cleaning Products to Use on Copper Pots
3 Cleaning Products to Make Copper Cookware Look Brand Spankin' New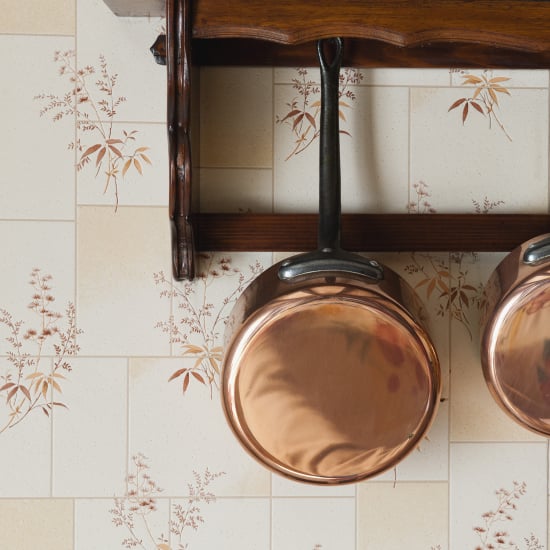 Copper cookware requires upkeep: just like stainless steel, copper pots can become oxidized and dull with use. To get rid of black spots and restore that glossy, golden sheen, you'll need a powerful cleaning product. While you could scrub the pots by hand, sometimes it's easiest to use a cleaning product that will dissolve the caked-on stuff for you. Take a look at these three copper-cleaning products worthy of a gold (or copper) star.
Twinkle Copper Cleaner ($5) — An inexpensive product that gets the job done, this copper cleaner doesn't require scrubbing. Simply apply with a sponge and rinse with hot water.
Copperbrill ($20) — Developed by Mauviel, the French copper cookware company, the paste works double time to clean and restore the sheen of copper. Yes, it's expensive, but it has the superior results to show for it. Gently rub a small amount to the copper with a soft polishing cloth or sponge and rinse it with water.
Red Bear Copper Polish ($8) — This Norwegian polishing powder almost instantly returns copperware to its original lustrous shine. Simply apply it with a wet sponge to create a paste and easily rub the dullness away.