Coconut Cake Is a Spectacular Finish to Any Meal I love coconut cake. With its moist pudding-like cake layers, thick fruity filling, smooth cream cheese frosting, and crunchy toasted coconut flakes, it's a wildly scrumptious dessert. A cake like this doesn't magically appear; it takes time to make, but the final result, a sublimely fluffy, crowd-pleasing confection, is worth the effort. While there are many variations, this one with a guava curd filling is my current favorite — I've made it twice within the past month! First for a birthday party and then for a barbecue, but on both occasions, the cake was quickly devoured. To impress your friends with this marvelous coconut cake, check out the recipe and
.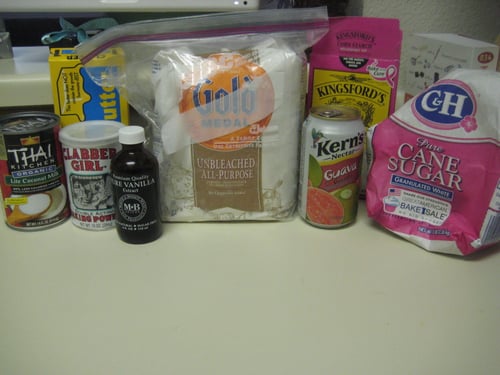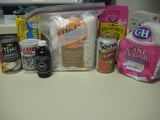 Ingredients
For the cake
4 1/4 cups all-purpose flour
2 1/4 cups sugar
1 tablespoon plus 1 1/2 teaspoons baking powder
2 teaspoons kosher salt
2 sticks unsalted butter, softened
1 1/4 cups unsweetened coconut milk
3/4 cup water
2 teaspoons pure vanilla extract
6 egg whites
For the filling
3/4 cup sugar
1/4 cup cornstarch
1 cup passion fruit or guava nectar or puree*
4 egg yolks
vanilla bean—split, seeds scraped
1 stick unsalted butter, cut into tablespoons
For the topping
2 cups large, unsweetened dried coconut flakes
8 ounces (2 sticks) unsalted butter, room temperature
12 ounces cream cheese, room temperature
1 pound (4 cups) confectioners' sugar, sifted
3/4 teaspoon pure vanilla extract
Directions
Make the cake: Preheat the oven to 350°. Line the bottom of three 8-inch round cake pans with parchment paper and spray with nonstick cooking spray.
In the bowl of a stand mixer fitted with the paddle, mix the flour, sugar, baking powder and salt at low speed.
Mix in the butter, coconut milk, water and vanilla until combined. Scrape down the bowl and beat at high speed until very smooth, 2 minutes.
In a medium bowl, using an electric mixer, beat the egg whites until soft peaks form, 2 minutes. Fold half of the egg whites into the batter until incorporated, then fold in the remaining whites until no streaks remain.
Divide the batter among the cake pans. Bake for about 45 minutes, until a toothpick inserted in the centers comes out clean. Cool the cakes in the pans on a rack for 15 minutes, then invert them and let cool completely, about 2 hours.
Meanwhile, make the filling: In a saucepan, whisk the sugar and cornstarch. Whisk in the passion fruit nectar, egg yolks and vanilla seeds and cook over moderate heat, stirring constantly, until thick, 6 minutes. Remove from the heat; whisk in the butter, 1 tablespoon at a time, until incorporated. Scrape the filling into a glass bowl, press a sheet of plastic wrap on the surface and refrigerate until chilled, about 2 hours.
Set one layer on a cake plate. Spread with 1/2 of the filling. Top with another cake layer and the remaining filling. Cover with the third and final layer of cake. Refrigerate until firm, 1 hour.
Meanwhile, make the topping: Spread the coconut on a large rimmed baking sheet. Bake for 5 minutes, stirring once, until lightly toasted. Let cool.
Beat butter and cream cheese with a mixer on medium-high speed until fluffy, 2 to 3 minutes. Reduce speed to low. Add sugar, 1 cup at a time, and then vanilla; mix until smooth.
Frost the top and side of the cake and coat with the coconut. Refrigerate for 1 hour before serving.
Serves 8-12.
*The original recipe in Food & Wine calls for passion fruit nectar, but I could not find it anywhere so I substituted guava nectar.
Information
Category

Desserts, Cake

Cuisine

North American