The Coffee Bean and Tea Leaf Tea Cappuccino Review
Taste Test: The Coffee Bean & Tea Leaf's Tea Cappuccinos and Sweet Tea
The Coffee Bean & Tea Leaf recently launched a slew of new beverages: a new line of sweet teas, as well as a unique hot-beverage concept, tea cappuccinos. Intrigued by the new concept and a penchant for sweet tea, we took a coffee tea break to see how the chain's latest drink offerings stack up.
A quick word before we delve into specifics (and how each beverage fared): a tea cappuccino, at least by TCB&TL's definition, is a vanilla bean syrup-sweetened, steamed milk-topped beverage with a tea base that's brewed in an espresso machine solely devoted to tea brewing.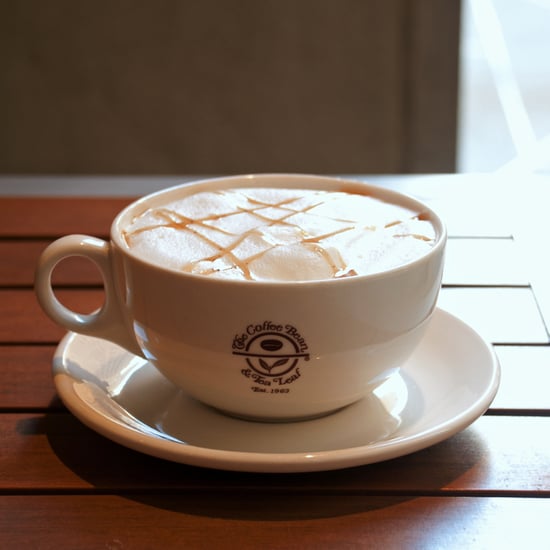 Chai Tea Cappuccino
Full of robust, peppery, authentic chai flavor, the Chai Tea Cappuccino was neither too sweet nor flat (as many chai blends unfortunately tend to be). Hints of ginger, cardamom, and other sweet-leaning spices meld perfectly with the vanilla bean sauce and powder, making for a drink perfect for days when an indulgent start is obligatory. For everyday mornings, we'll take advantage of the store's openness to drink customization (and use of loose leaf tea, rather than a concentrated chai base) and order the cappuccino unsweetened to avoid a midmorning sugar crash.
Scottish Breakfast Tea Cappuccino
While we enjoyed the robust, tannic Scottish tea base of this iteration, it lost points when combined with the incongruent vanilla bean sauce, which, while spot on when paired with the chai tea, didn't quite do it for us with the otherwise pleasant black tea. We'd consider reordering this option unsweetened or with a drizzle of honey.
Keep reading to learn how the chain's other new offerings fared.
Anniversary Blend Tea Cappuccino
Depending on your palate, this acai-infused four-tea blend (white, green, black, and oolong) cappuccino will either enter your morning-beverage rotation or languish relatively untouched — at least according to our vastly varied ratings of this option. Pungently floral, with an unmistakable acai note not unlike a tannic concord grape, the anniversary blend is best suited to those who typically choose herbal blends over black tea. Know thyself and enjoy at your own risk!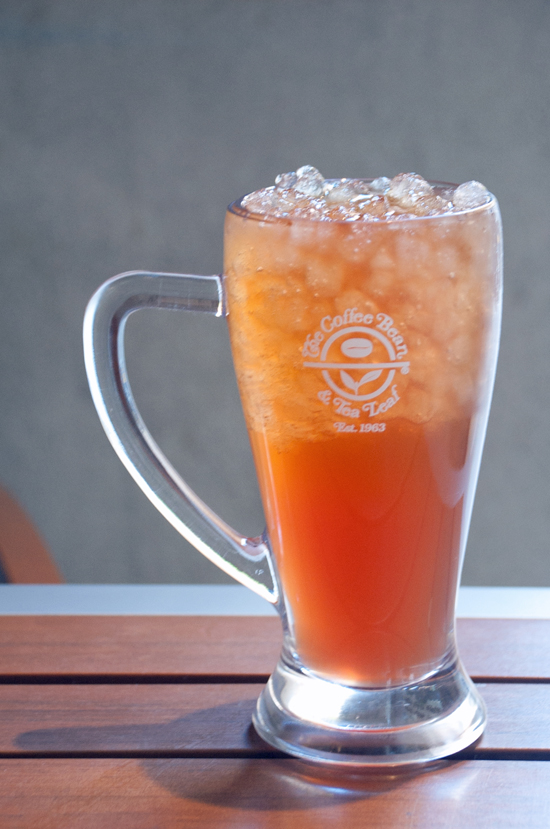 Agave Nectar Sweet Tea
Do you love classic Southern sweet tea? Then you're in luck here. Despite touting dark agave as the sweetener, we detected little difference flavor-wise between this sweet yet refreshing option and sweet tea laced with white sugar. We may order a glass — the store's black tea base and signature crushed ice are commendable — but will likely request half the agave nectar.
Blood Orange Sweet Tea
Reminiscent of orange soda in a way that immensely pleased our tasting crew, the blood orange syrup-infused sweet tea won us over with a near-perfect sweet-tart balance. While lovely and quite refreshing, if we weren't informed that the syrup was derived from blood oranges, we wouldn't have detected a difference between that and their less-rosy-hued cousins.