Coke vs. Pepsi Battle
Who Done It: Coke or Pepsi?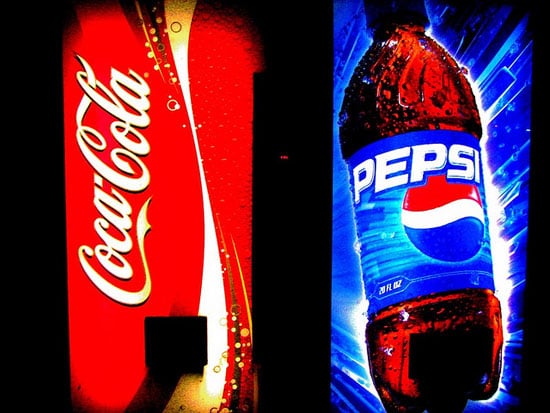 The rock 'n' roll cola wars are back! Recent financial reports indicate that Pepsi's empire still can't beat Coke's, yet the latest Pepsi ad circulating the airwaves depicts Coca-Cola's historical icon Santa turning down Cokes in a tropical locale. His reason? "I'm on vacation. I'm going to have a little fun!"
Are you on Team Coke or Team Pepsi? When it comes to the battle, every drinker, it appears, has an intense opinion on the matter. After all, the brawl between Coke and Pepsi has been on since the beginning of time. How well do you know the history of these two famous American brands? Take this quiz to find out!
Source: Flickr User Captain Victor
Who Done It: Coke or Pepsi?
In 1886, Dr. John Pemberton first created this cola in Atlanta.